Etsy Item of the Day: Chattanooga Skyline Christmas Cards
Earlier today I recounted my and Raymond's visit to Chattanooga, Tennessee where we enjoyed taking in the sights, especially the delightful view of the evening skyline. There's something almost magical about the city lights reflecting on the rippling water of the Tennessee River. These Christmas cards featuring Chattanooga's skyline evoked fond memories of our visit. Available flat or folded, these cards can be personalized with your family name, year, the color of the watercolor sky, and the holiday wording.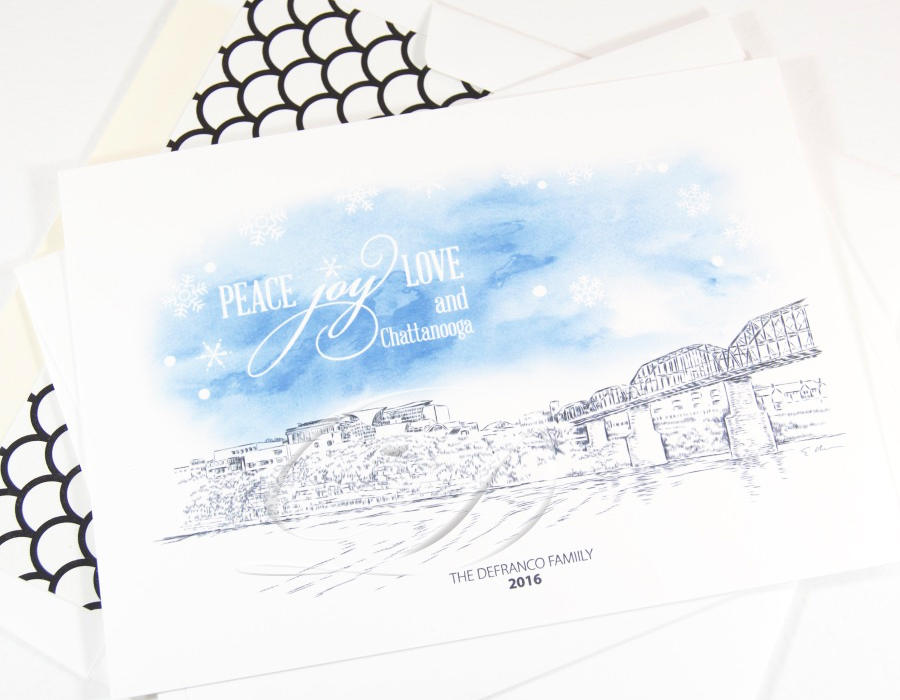 This post contains affiliate links. Please see our full disclosure here.