Holiday Pool Floats
While it's cold and snowy here at the North Pole, we recognize that not everyone experiences a Christmas as white as ours. If December brings you warm weather or if you are traveling south for the winter holidays, we've got something fun for you! Enjoy some cool yule time at the pool or the beach with one of these festive pool inflatables.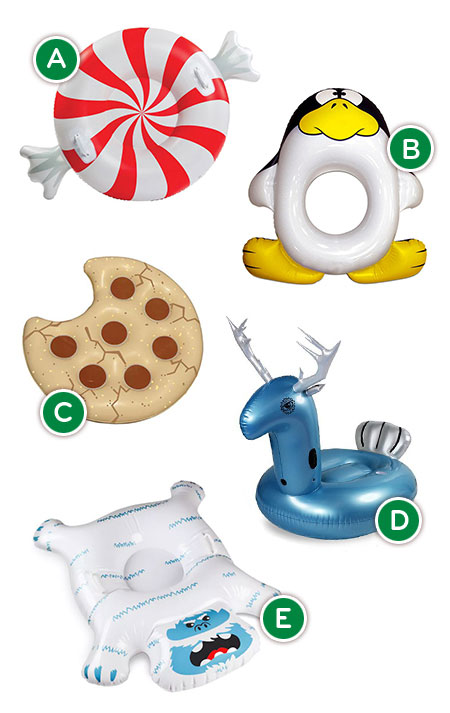 Which one is your favorite? Let me know in the comments below!
This post contains affiliate links. Please see our full disclosure here.