2018 Colour of the Year: Ultra Violet Gift Ideas
Yesterday Pantone announced the 2018 Colour of the Year: Ultra Violet. As I mentioned when writing about Greenery last year, I am a total colour nerd, so each year I am excited to see what hue Pantone selects. Ultra Violet—a deep and mystifying shade of purple—is gorgeous. [It's actually one of the colours in my hair right now!]
Pantone pulled together a list of products in Ultra Violet, but since we elves love makers so much, I scoured Etsy for handmade wares in the Colour of the Year. Take a look at the goodies below and perhaps buy something for your colour-loving friends and family this Christmas.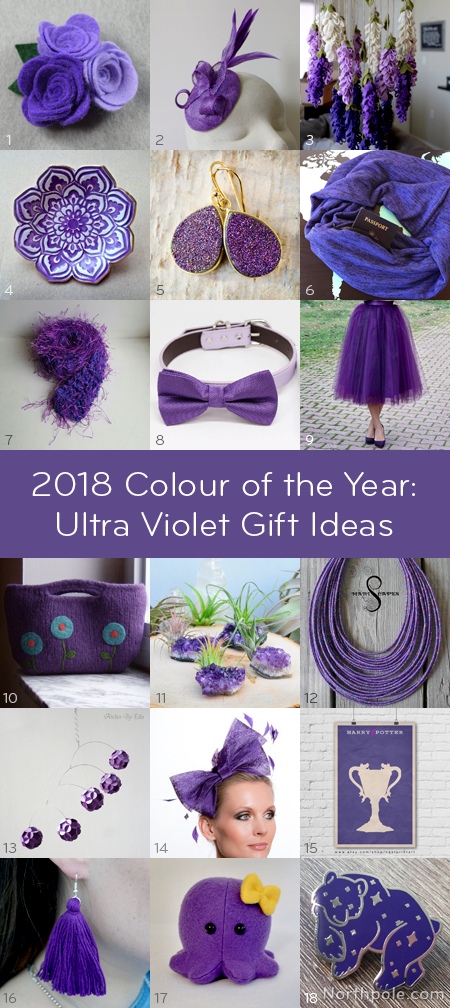 The Ultra Violet Items:
This post contains affiliate links. Please see our full disclosure here.