Raymond Visits The Elf Pal Academy
Christmas is just a few short months away… 4 months to be exact! Everyone at the North Pole is bustling about, including—you guessed it—Raymond!
It has been a while since Raymond visited the Elf Pal Academy, so he trotted over to take a look around.
First, he brought an apple for a teacher.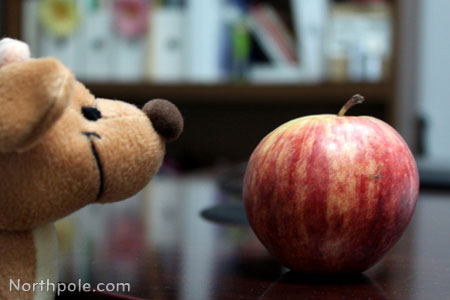 Then he skipped down a hallway and into a classroom where he found some school supplies. He stopped for a while to color some coloring pages. (Ahhh, smell that? I love the smell of crayons in the morning!)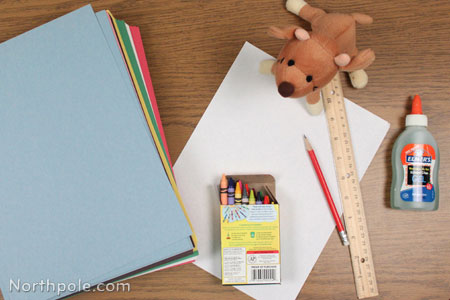 Then he spotted some books on a bookcase and grabbed a few. Raymond loves to look at pictures…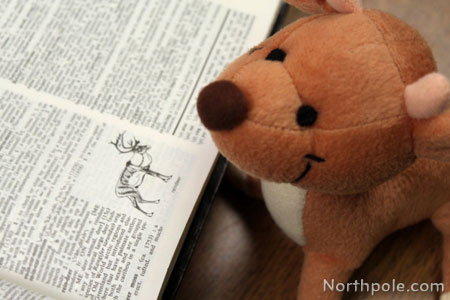 And flip pages…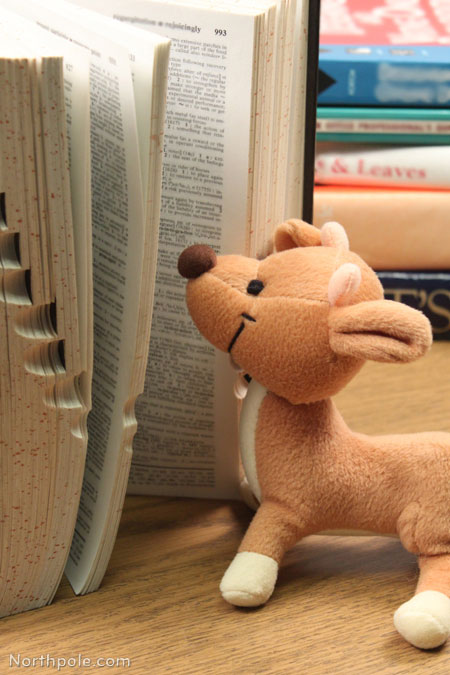 After a while, Raymond's tummy began to rumble, and he realized it was almost time for lunch. So he swiftly put the books away and scurried home, all the while wondering what he might eat. Apples? Oranges? Hot chocolate? Popcorn? Whatever he was going to eat, he knew he would not stuff himself like the time when he learned a lesson.