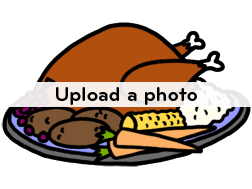 From the kitchen of Alicia Marie Fitzpatrick
This recipe has been on northpole.com from the beginning… since 1996! We hope you enjoy this classic North Pole recipe. Let us know your opinion by submitting a review!
Recipe Details
Ingredients
1 pound ground beef
3/4 cup chopped onion
2 tablespoons canola or olive oil
1 (16 ounce) can tomatoes
2 (6 ounce) can tomatoes paste
2 cups water
1 tablespoon chopped parsley
2 tablespoons salt
1 teaspoon granulated sugar
1 teaspoon garlic powder
1/2 teaspoon pepper
1/2 teaspoon oregano leaves
8 ounces lasagna noodles
1 pound ricotta cheese
8 ounces mozzarella cheese, shredded or thinly sliced
1 cup grated parmesan cheese

Directions
Preheat oven to 350 degrees.

In large heavy pan, lightly brown beef and onion in oil.

Add tomatoes (put through blender or cut with edge of spoon), tomato paste, water, parsley, salt, sugar, garlic powder, pepper and oregano; simmer uncovered, stirring occasionally, about 30 minutes.

Meanwhile cook lasagna as directed on package; drain.

In 13x9-inches baking pan, spread about 1 cup sauce.

Then alternate layers of noodles, sauce, ricotta, mozzarella and parmesan cheese, ending with sauce, mozzarella and parmesan.

Bake at 350 degrees F for 40 to 50 minutes until lightly brown and bubbling.

Allow to stand for 15 minutes; cut in squares to serve.
Reviews
Log in now to rate this recipe.

minawatie66 says:
needs some better flavoring but otherwise is perfect
12/16/2012 6:21:22 PM

Catwoman says:
OMG!!! i love Lasagna!!! its so good. thanks for this recipe!!!!!!!!!!!!
12/2/2012 12:31:59 PM
Other Tasty Treats You Might Enjoy
Main Dishes
Italian Main Dishes
Pasta