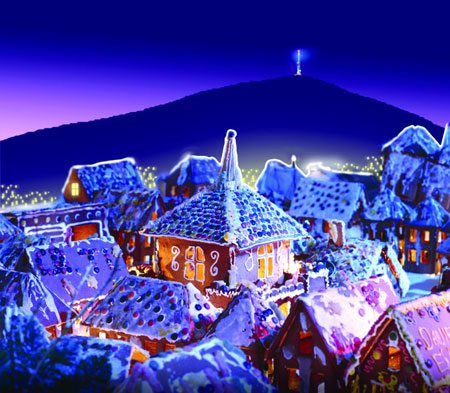 Photo Source: bergensentrum.no
Gingerbread houses and cookies are a fun Christmas treat that folks around the globe enjoy every holiday season. The citizens of Bergen, Norway have turned these tasty treats into an immaculate display—a gingerbread town (or Pepperkakebyen), which is a replica of the city of Bergen. Since 1991 children and adults alike participate in this annual Christmas tradition. The Pepperkakebyen is filled with all types of gingerbread structures, such as buildings, houses, cars, trains, and ships.
The Pepperkakebyen is open from November 22–December 31, 2014. To find out more information about admission and hours, view their website. You can view more photos on the city's Facebook page or on Instagram using hashtag #bergensentrum.

Posted by Mary on
Category: Events