Etsy Item of the Day: Winter Mountain Bear
At first glance this winter mountain bear appears to be a sweet soft sculpture of a polar bear. But on second look, you'll notice that he is also a mountain! With snowcapped trees and a frigid stream, this handmade bear would make a whimsical addition to your holiday decor; he would also look great sitting on your desk or shelf all year long.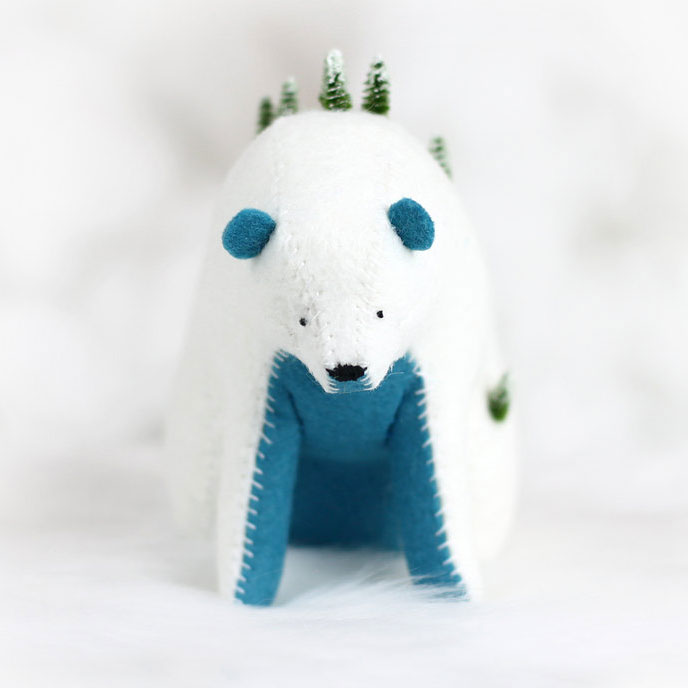 This post contains affiliate links. Please see our full disclosure here.