Etsy Item of the Day: Ugly Sweater Basset Hound Ornament
As I've made abundantly clear over the years, I LOVE basset hounds. Due to my floppy-eared fascination, I'm always on the look out for basset hound holiday decor, and boy do I adore this ornament. The porcelain ornament features an original illustration of a rather happy basset looking adorable in his ugly Christmas sweater. Too cute!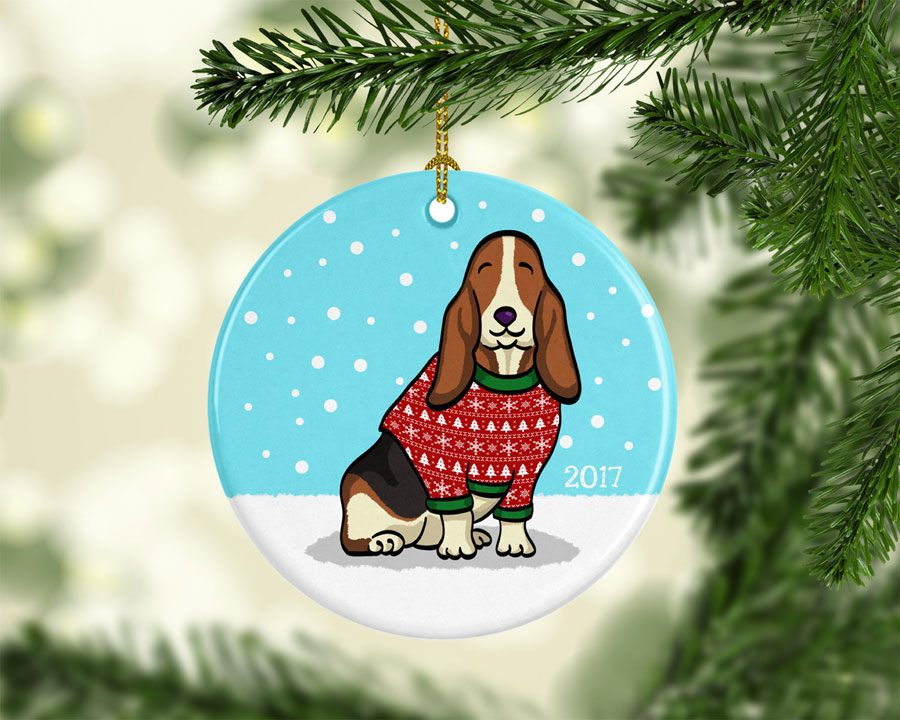 This post contains affiliate links. Please see our full disclosure here.