Did Christmas sneak up on ya this year? Don't fret; the elves are here to help! If there are any coffee drinkers, soda lovers, or tea enthusiasts on your list, read on. There's still time to get things by Christmas when you shop on Amazon,
so take a look at the gift ideas below.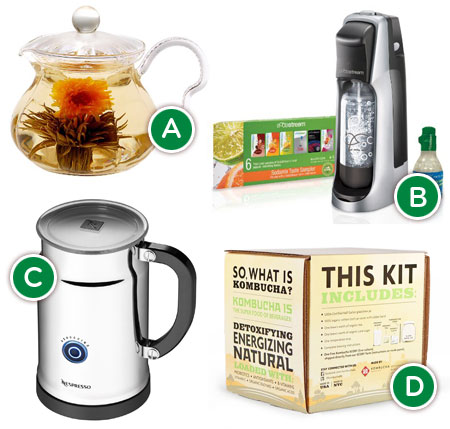 Get It Delivered By Christmas!
To get your stuff by Christmas, here are Amazon's holiday ordering cutoffs:
December 22nd — Two Day Shipping (FREE with Amazon Prime)
December 23rd — One Day Shipping (as low as $2.99 with Amazon Prime)
December 24th — Local Express Delivery (as low as $3.99/item with Amazon Prime. While available, in select cities, varies by item)
December 25th — Last Minute Gift Cards: E-mail and printable gift cards can be sent immediately, at any time.
This post contains affiliate links. Please see our full disclosure here.

Posted by Mary on
Category: Gift Ideas