Black Friday Deals
Black Friday is one of the busiest shopping days in the entire year. Isn't it crazy that many of us get pulled into the shopping frenzy after celebrating a day of thankfulness? That's why it's refreshing to see some brands like REI close up shop with their #OptOutside campaign. (Read about it here.) Even still, we know today is a great time to start, continue, or finish up your holiday shopping. That's why we've pulled together some special deals for you that you can take advantage of from the comfort of your home. Shop online with these deals and coupon codes, then get back to what you really want to be doing—spending time with your loved ones!
Cheryl's
We love Cheryl's cookies and think they're fabulous gifts for loved ones near and far. Did you know that you can order now and have the treats delivered closer to Christmas? Yup! You can cross it off your list and let Cheryl's take care of the rest!
Here are the deals from Cheryl's this weekend:
Save $10 off orders of $50 or more
Save $20 off $75+
Save $30 off $100+
Save $50 off $150+
Use Promo Code 2015CYBER. (Valid 11/27/15 12am EST through 11/30/15 11:59pm EST.)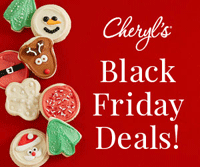 Crazy 8
Need some cute clothes for your kiddos? Get 40% off your entire purchase, plus free shipping at Crazy 8's Black Friday Sale! Valid 11/26–11/28/15.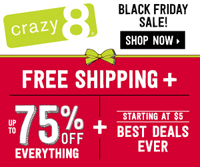 Cricut
If you've been eyeing a Cricut like I have been for years, you won't find a better deal than this: The Cricut One machine is $149 today only! If that wasn't a great deal already, use code FREESHIPNOV to get FREE shipping! Deal ends 11/27/15.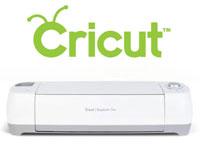 Christmas Tree Market
Even though I put my Christmas tree up a couple weeks ago, I know many of you wait until the end of November. If you are looking to replace a worn out artificial tree, now's the time to take advantage of the blowout sale at Christmas Tree Market. Save 40–70% off everything, plus free shipping! Deal ends 11/27/15.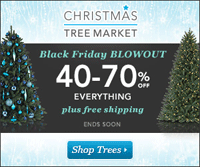 Gymboree
Know someone with toddlers or young children? Gymboree has quite the selection of cute clothing for girls and stylish apparel for boys. Get 50% off your entire purchase, plus free shipping! Valid until 11/28/15.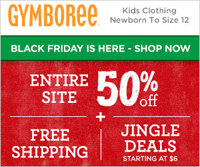 ImagineToys.com
You'll find toys galore for kids of all ages and interests ImagineToys.com. What's their special Black Friday deal? 20% off storewide + free shipping orders $79 or more! Deal ends 11/28/15.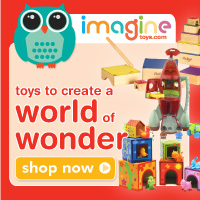 The Popcorn Factory
Savory treats like popcorn are always a hit during the holiday season! The yummy snacks at The Popcorn Factory make nice gifts for teachers, coworkers, or for yourself when you've got a case of the munchies. Save 50% on select gifts! Valid 11/27/15 12am EST through 11/29/15 11:59pm EST or while supplies last.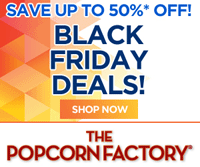 Walmart
Find almost anything for anyone on your list whether it's stocking stuffers, hot electronics, or popular kids' toys at Walmart. Check out their Black Friday deals online.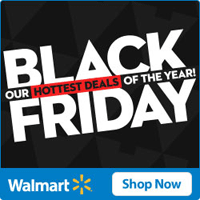 Need More Gift Ideas?
If you are still looking for gift ideas to finish up your Christmas shopping, head on over to the Gift Shop where we have tons of fabulous elf-selected presents for everyone on your list!