12 Easy Ways to Spread Christmas Cheer
Christmas is just 12 days away! In the days leading up to Christmas, most of us still have many things to do, such as cookie decorating, holiday shopping, planning Christmas dinner, making trips to the grocery store, and more. With so much to do in a limited amount of time, it is easy to get swept away in the business of it all, neglecting the true meaning of Christmas.
Hopefully you'll find these 12 ideas practical to implement into your daily routine in these 12 days before Christmas. If you like, you can choose one idea a day. To help you remember your "daily duty," add a reminder to your calendar, phone, or write the task out on a sticky note.
1. Pay It Forward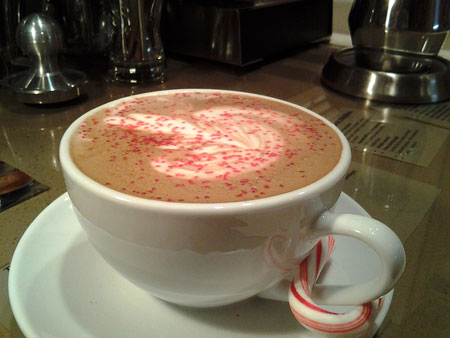 Photo Credit: Christopher Cornelius. License: CC BY 2.0
Pay for someone's drink at a coffee shop, meal at a restaurant, or drive-thru order. Do it anonymously and ask the server to give a message to the recipient. You could say something like "Merry Christmas!" or "Enjoy the coffee!"
2. Be Cheery When Waiting in Line
No doubt you'll be standing in line somewhere: the grocery store, the mall, the gas station, or even the post office. Instead of anxiously standing in line, wondering why the cashier isn't moving faster, take a moment to notice the people around you. Ask a simple question to the person in front of you, such as "I'm so excited about the holidays. What's your favorite part about Christmas?" Even a smile can help brighten someone's day.
3. Give Cookies to Local Law Enforcement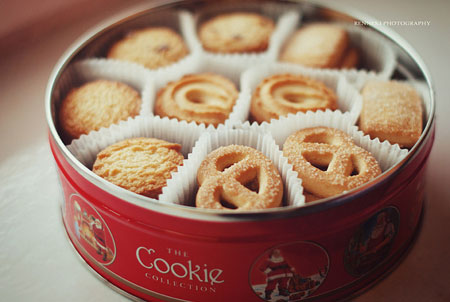 Take a box of cookies or a gift basket to your local fire station or police station along with a note thanking them for their service to the community. If you're health conscious, give them a fruit basket instead.
4. Let Others Go First
Hold the door and allow someone to go ahead of you when you are boarding an elevator or entering a store. When entering or standing in a checkout line, allow someone with fewer items to go ahead of you. These simple gestures may mean a lot to someone. All you need is a bit of patience and a smile.
5. Sing Christmas Carols

Buddy the elf says it best: "The best way to spread Christmas cheer is singing loud for all to hear." Spread Christmas joy by singing to your kids—or if you have the courage, grab a few friends and start singing in the middle of a shopping mall. Maybe you'll get the crowd to join in!
6. Give an Extra Tip
If you are dining out anytime soon, give your server an extra tip. Write a quick, kind note on the receipt like "Merry Christmas" or "Happy Holidays."
7. Be Considerate When Driving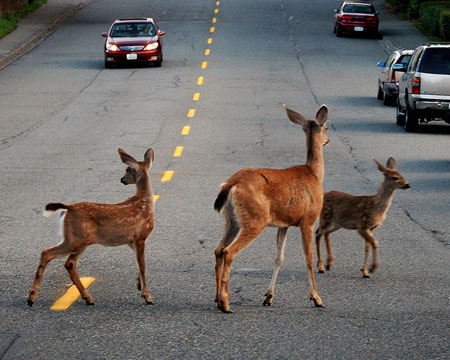 Show kindness to other drivers on the road. If you have tendency to speed, slow down and be considerate, letting other cars ahead of you instead of speeding ahead of them. Likewise, don't get grumpy when other people cut in front of you. Your negativity affects you, not the other driver. Choose to let it go and enjoy the rest of your day.
8. Pack a Lunchbox Surprise
If you have kiddos, put a note in their lunchbox or even their backpack. You can write a riddle, joke, encouraging words, or a simple "Have a nice day!" (You can do this for spouses, too!)
9. Pause Under the Mistletoe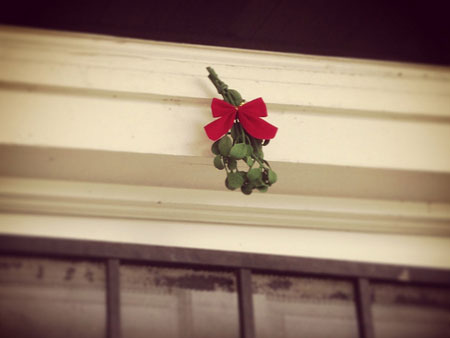 Take a moment every day to let your loved one know you care. A simple smooch when leaving for work or when you get home is a good way to stay connected.
10. Write a Love Note on the Mirror
Use a dry erase marker to write an encouraging note for your family members on the bathroom mirror. If you're artistically inclined, draw a festive scene to brighten their morning!
11. Send Hugs & Kisses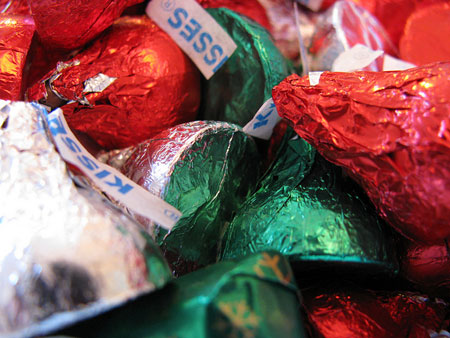 Pack your spouse's or your kid's lunch with a hug and a kiss—a Hershey's Hug and Hershey's Kiss, that is! You could also tuck the sweet treats inside a coat pocket, briefcase, or backpack. Place the chocolates inside a small Ziploc bag if you're concerned about them melting before they are discovered.
12. Give Unexpected Gifts
Give gifts to miscellaneous people, such as your hairdresser, vet, or pharmacist. Something as simple as a ribbon-wrapped chocolate bar can brighten someone's day.