5 Months To Go…
Happy July 25th! Christmas is getting closer—it's only 5 months away. We have been celebrating Christmas all month long. We had a Christmas in July party and made lots of fun decorations. Check out some of our party ideas such as s'more snowmen, leafy paper garland, pretty glittered ornaments, and palm tree wall decorations, just to name a few.
While we were cleaning up after the party, Raymond began to play with some of the decorations…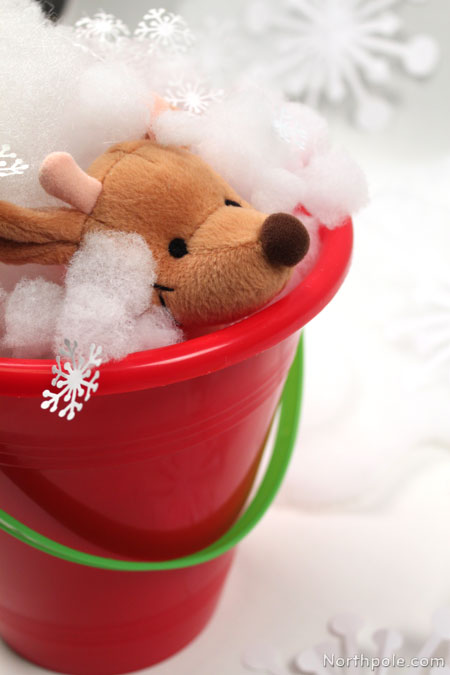 Silly Raymond! Don't get stuck in the snow!