A Special Performance of A Charlie Brown Christmas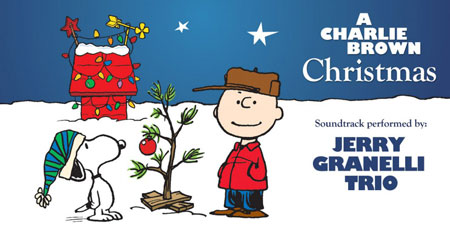 On Thursday, December 4 at 7:00pm, a special performance of A Charlie Brown Christmas will be conducted at the Dominion-Chalmers United Church in Ottawa, Ontario, Canada.
This isn't just any concert because Jerry Granelli—the only surviving member of the Vince Guaraldi Trio—will be performing. In case you didn't already know, it was the Guaraldi Trio who recorded the original soundtrack for A Charlie Brown Christmas in 1965. Accompanying Granelli are Simon Fisk on bass, Chris Gestrin on piano, and a local choir—the Cross Town Youth Chorus.
In addition to the unforgettable music, Granelli will sharing the story of the Guaraldi Trio who made the famous album. This will be an event that the whole family will enjoy.
For more information and to buy tickets, visit the Ottawa Jazz Festival website.