There's no need to worry if you haven't gotten an Advent calendar yet because I've rounded up 10 fabulous Advent calendars that you can print from home TODAY. Even if all you have is a black and white printer, you're in luck! Keep reading to find a calendar you like, then get out your scissors and glue stick and make one (or more) of these amazing Advent calendars.
1. Modern Cityscape Advent Calendar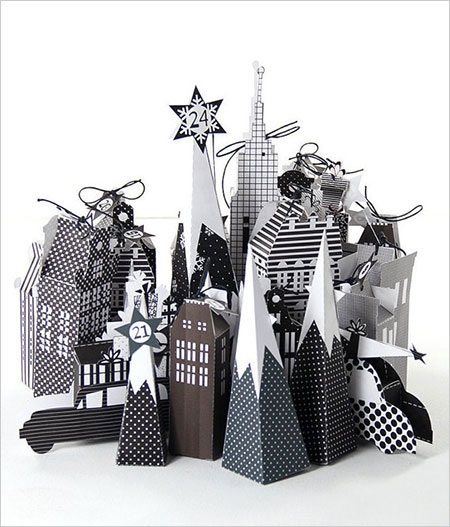 Build a cityscape with the various boxes in this printable Advent calendar. Monochromatic and modern, this calendar has a Scandinavian feel to it. The calendar contains three cars, three different trees, a Christmas tree, seven houses, a skyscraper, and numbered stars. Customize your Advent calendar by printing multiples of your favorite boxes. Personalize it by adding hand drawn elements, such as stick figures of your family members in the car windows.
2. Santa's Sleigh Advent Calendar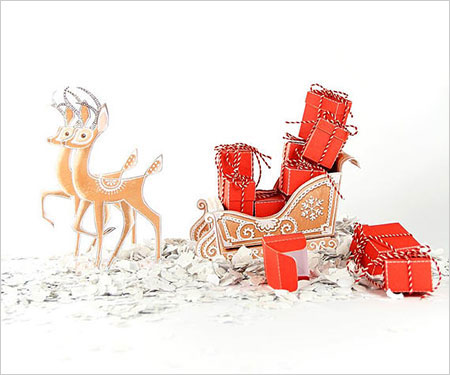 This festive Advent calendar bursts with Christmas goodness! The printable PDF comes with two reindeer, a sleigh, thirteen different sized boxes, name tags, and number tags. Simply print as many reindeer and gift boxes as you like to complete your Advent calendar. Now the question is, will your sleigh be drawn by two or eight reindeer?
3. Igloo Advent Calendar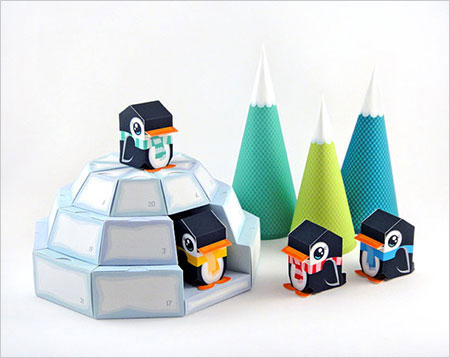 Impress your family and friends with an igloo Advent calendar! The igloo itself is the calendar, comprised of 26 little boxes. Also included in the PDF download are penguins and trees, which will complete your winter scene. When you're done assembling your calendar, put it on display for all to see!

Posted by Mary on
Category: Gifts & Shopping