Ending Poverty with Feed The Children

Let's stop for a moment and think what it would be like to live without food. Not only would we feel hungry, but it would be difficult to focus at work or school. For children, the effects of hunger are more far-reaching as it stunts their growth and development. Did you know that 1 in 5 children in America face hunger? And that statistic worldwide is 1 in 4! Feed The Children is on a mission to make sure all children are fed.
Poverty is the biggest reason for hunger, and in addition to providing food, Feed The Children aims to end the cycle of poverty. They have programs in the U.S. and around the world that provide education, living essentials, and disaster relief programs.
With donations from folks like you, Feed The Children boxes up food and essential supplies and distributes the boxes to families in need. Food provides nourishment for children's growing bodies, and things as basic as soap and toothbrushes allow children to go to school clean and confident. When children and families have their basic needs met, they then have the strength, health, and opportunity to be successful!
Wondering how you can help? There are several ways you can get involved with this organization.
Give a Gift in Someone's Honor
A great way to make a charitable donation and give your family a gift is to buy a present in their honor. To do so, browse Feed The Children's gift catalog. When you purchase a gift, the item goes to a person in need, and the honorary recipient gets the pleasure of helping someone. Some gift ideas include sending school supplies to a child, providing medicine for 500 children, or supplying a family with chickens that will provide eggs for food and income. If you're having a hard time choosing a gift, you can always give a gift where it is most needed. Simply click here, and scroll to the bottom of the page until you see the pink stripe that says, "Give a gift to help where needed most…"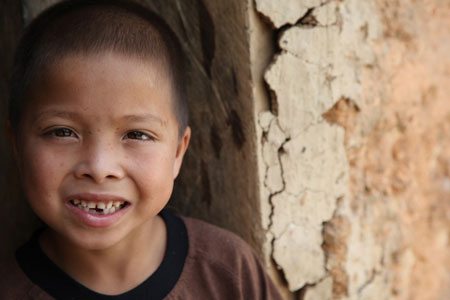 When you give a gift in someone's honor, you'll want to give the honorary recipient something, so take advantage of the printable holiday cards Feed The Children has to offer. There are six different holiday cards that are available for you to download for free and print at home. (Click here to view, download, and print.)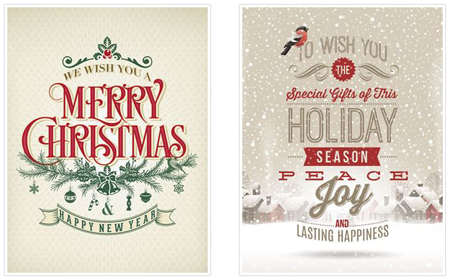 Volunteer
Whether you live in the U.S. or not, there are several different ways to volunteer. Just a few examples include helping prep and pack boxes in a distribution center or greeting families and passing out boxes at food distribution event. To learn more about volunteering within the U.S., click here.
If you enjoy traveling and want to volunteer on the global front, then you might be interested in volunteering at one of Feed The Children's offices worldwide. This volunteer experience can last 1–2 weeks, and you'll be helping Feed The Children's employees strengthen their communities. To learn more about this volunteer opportunity, click here.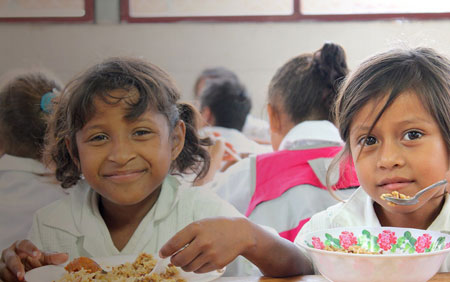 Simply Donate
You can also make a tax-deductible donation to support Feed The Children.