Help Sick Children with the Click of a Button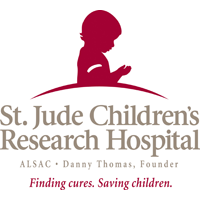 Founded by Danny Thomas over a half century ago, St. Jude Children's Research Hospital is a treatment and research facility located in Memphis, Tennessee. St. Jude's mission is beyond commendable: to advance cures and means of prevention for pediatric catastrophic diseases through research and treatment. No child is denied treatment based on race, religion, or a family's ability to pay. Not only do patients' families never receive a bill from St. Jude for treatment, they also don't have to pay for lodging, travel, or food. On top of that, treatments invented at St. Jude have helped increase the overall childhood cancer survival rate from 20% to over 80%. Incredible!!
If you're feeling some warm fuzzies about this amazing organization and want to help, there are several ways you can get involved this holiday season.
Make an Honourary Donation
For a unique gift this Christmas, make a donation in honour of a loved one. With your donation, St. Jude offers a variety of cards to bid festive tidings to the honouree, as well as let them know about your honourary donation. You can select between ecards, mailable cards, or print-at-home cards.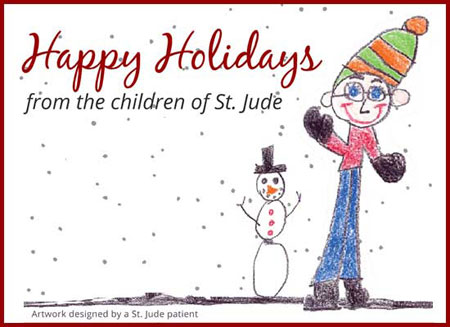 Did you know that a donation of $69 could fund a St. Jude child's platelet count test? Or a donation of $30 could fund meals for a St. Jude family for an entire day?
Decorate the St. Jude Tree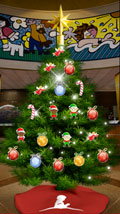 Send a holiday greeting or a message of love & hope to the children and families at St. Jude by customizing a Christmas ornament and placing it on their interactive tree.
Select a ball ornament, angel, elf, or candy cane [designed by a St. Jude patient!] and write a sweet message to go along with your ornament. After "hanging" your ornament, you have the option to also make a donation to St. Jude.
Donate through St. Jude's Partners
A multitude of companies—such as Delta, The Coca-Cola Company, and The Melting Pot—have teamed up with St. Jude to help raise even more money to provide treatment for ill children. Some of these companies offer specialized merchandise to benefit St. Jude, while others allow you to donate when making a purchase online or in store. These programs have made a huge difference, as some companies, like Williams-Sonoma, have raised tens of millions of dollars for St. Jude! Visit the St. Jude website to find out how your favourite brand is involved.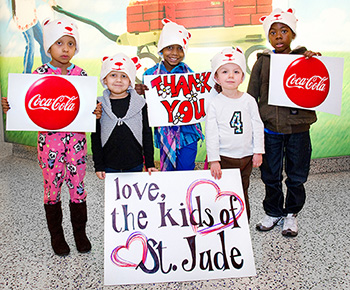 Simply Donate
If you want to simply give to St. Jude in order to help out this wonderful organization, you may easily donate online.