Etsy Item of the Day: Merry & Bright Party Plates
Whether you're planning a tacky sweater party, a company function, or an intimate gathering with friends and family, these festive foiled plates will infuse your holiday bash with the Christmas spirit. Measuring 23 cm x 23 cm, these plates are suitable for appetizers, dinner, or dessert. You can coordinate your other paper products with some matching Merry & Bright napkins and red foil paper straws.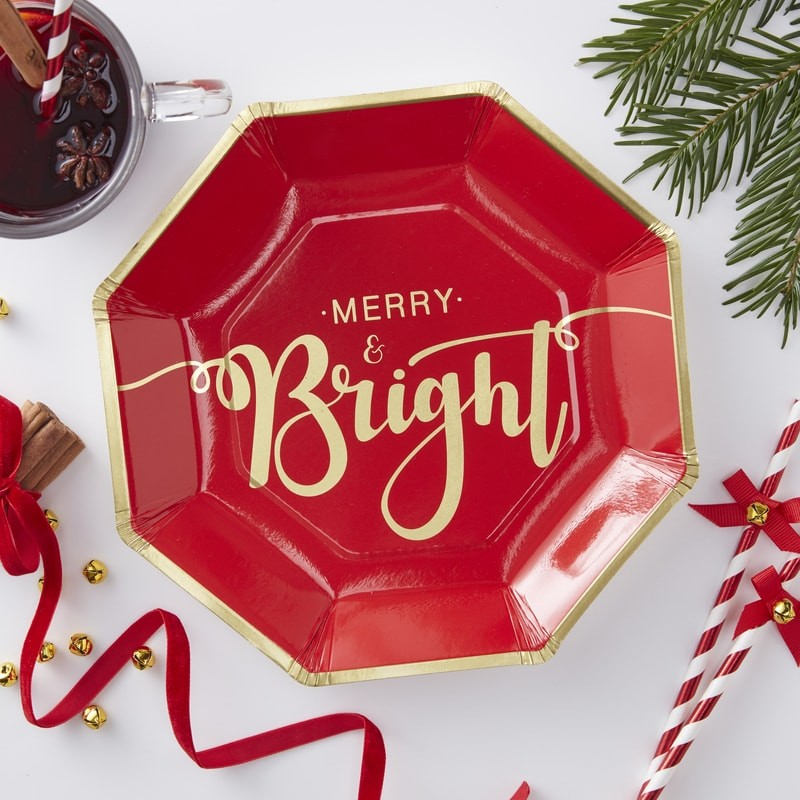 Etsy Seller: Joessa
This post contains affiliate links. Please see our full disclosure here.