Etsy Item of the Day: Yarn Ball Wreath
While attending Craftcation earlier this year, I met the creative ladies behind Embellished Living. After telling me about their handmade goods, they generously gifted me a fabulous felt flower and a little wooden sign. (The sign says "create" and it sits on my desk here at the North Pole.) Embellished Living makes all kinds of home decor, such as jute monograms, personalized signs, and wreaths like the lovely one below. Perfect for a covered front door or any interior door, this charming rustic wreath feels so cozy with its earthy tones of red, green, tan, and cream. It's comprised of yarn and jute balls in varying sizes, giving this wreath depth and texture.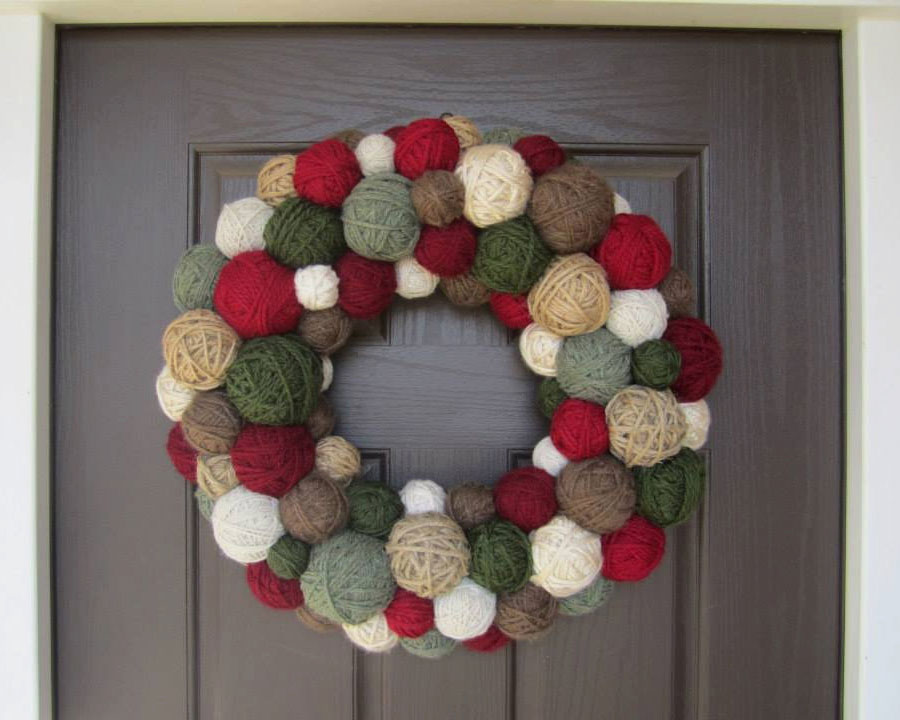 This post contains affiliate links. Please see our full disclosure here.