Harbin International Snow & Ice Festival
One thing I look forward to in the winter months is the snow! In my younger days I had lots of fun building snowmen, making snow angels, and sledding down hills. While I still do enjoy these activities, nowadays I prefer to admire amazing ice sculptures and snow creations made by skilled snow artists. There are many ice sculpture competitions held throughout the world, but the largest one is in Harbin, China.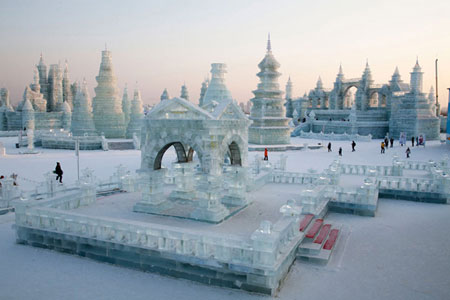 The Harbin International Ice and Snow Sculpture Festival is an annual tradition that began in 1963. The festival has grown and evolved over the years and now attracts thousands of people every year.
In this icy metropolis you will see stunning sculptures and amazing buildings built from blocks of ice. Colorful lights are used throughout the festival, illuminating the frozen monuments which creates a spectacular sight!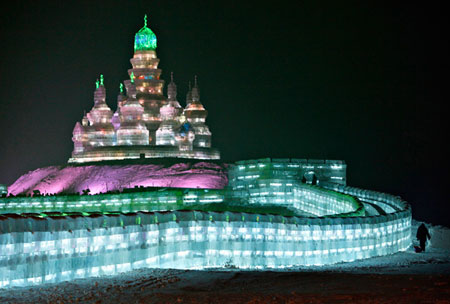 The festival also includes other activities such as skiing, a lantern show, and swimming in the frigid Songua River. If you prefer a less intense activity, take a ride down the giant ice slide! Weeeeeee!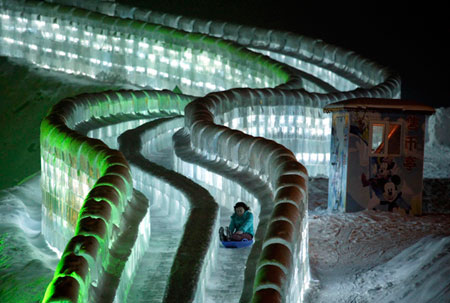 The 2015 festival begins on January 5 and continues through February. To learn more about the festival or to see more amazing pictures, check out their website.