Raymond Around the World: Chattanooga
As you know, during the off-season Raymond likes to take advantage of our downtime at the North Pole to travel around the world. You may recall some of the other places he's been, including China, Atlanta, and Italy. This year Raymond and I had the opportunity to go to Chattanooga, Tennessee, and while there we knew two places that we absolutely had to visit: the Chattanooga Choo Choo and the Moon Pie General Store.
The Chattanooga Choo Choo is a historic hotel in the heart of the city. Long ago, it was an operational railway station known as Terminal Station. In the 1970s it was destined for demolition, but was saved and renovated as a hotel. Again in 2014, the Choo Choo's property was renovated, and now the area also contains restaurants and music venues.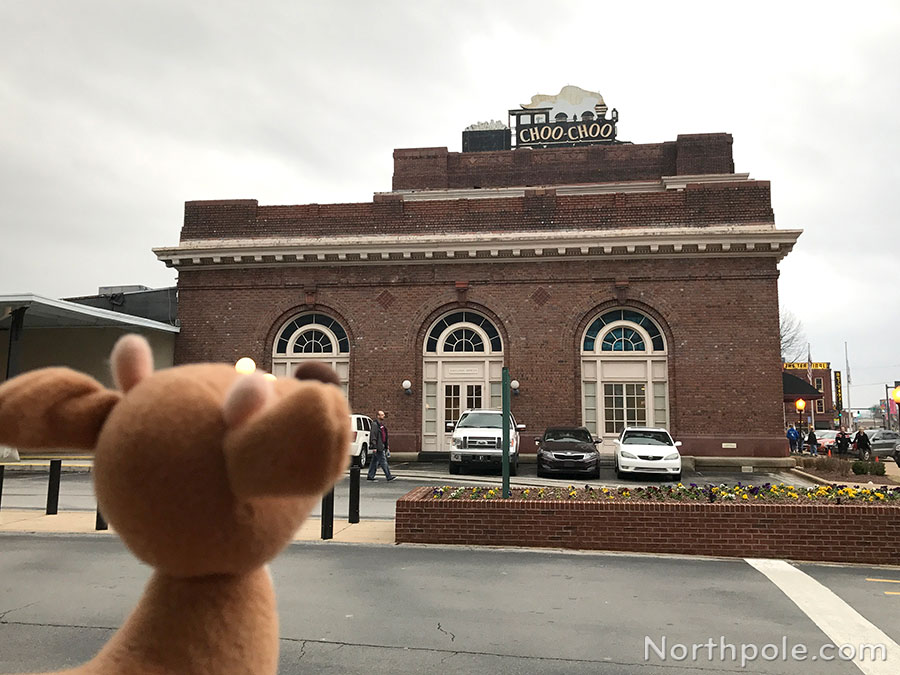 Outside the Chattanooga Choo Choo
As we walked inside the Choo Choo, we were immediately taken with the architecture and other sights in the atrium, such as the oculus, the old train switchboard, and miniature trains.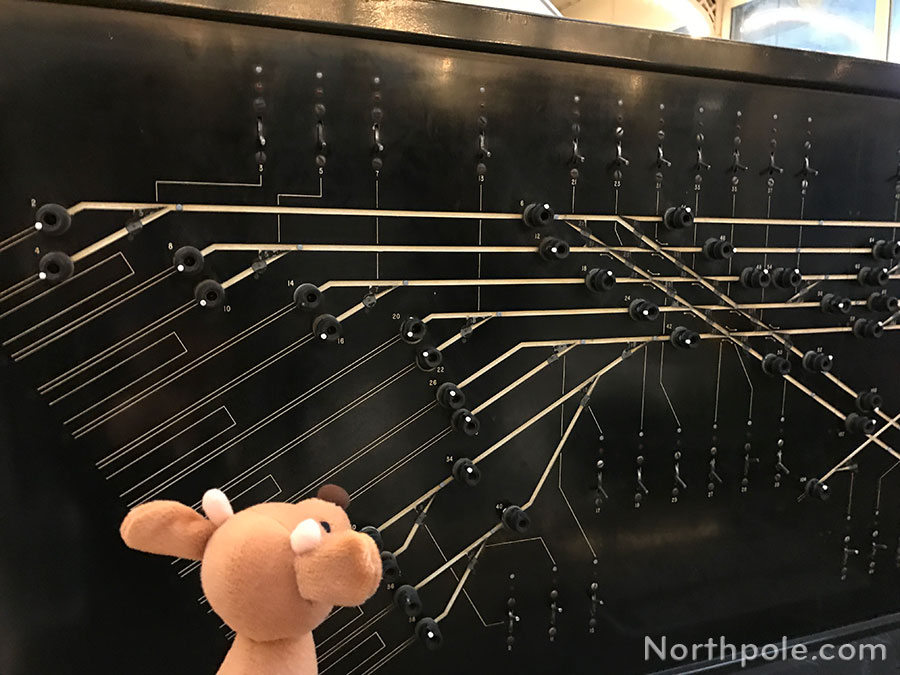 Raymond amazed that trains used to be routed by hand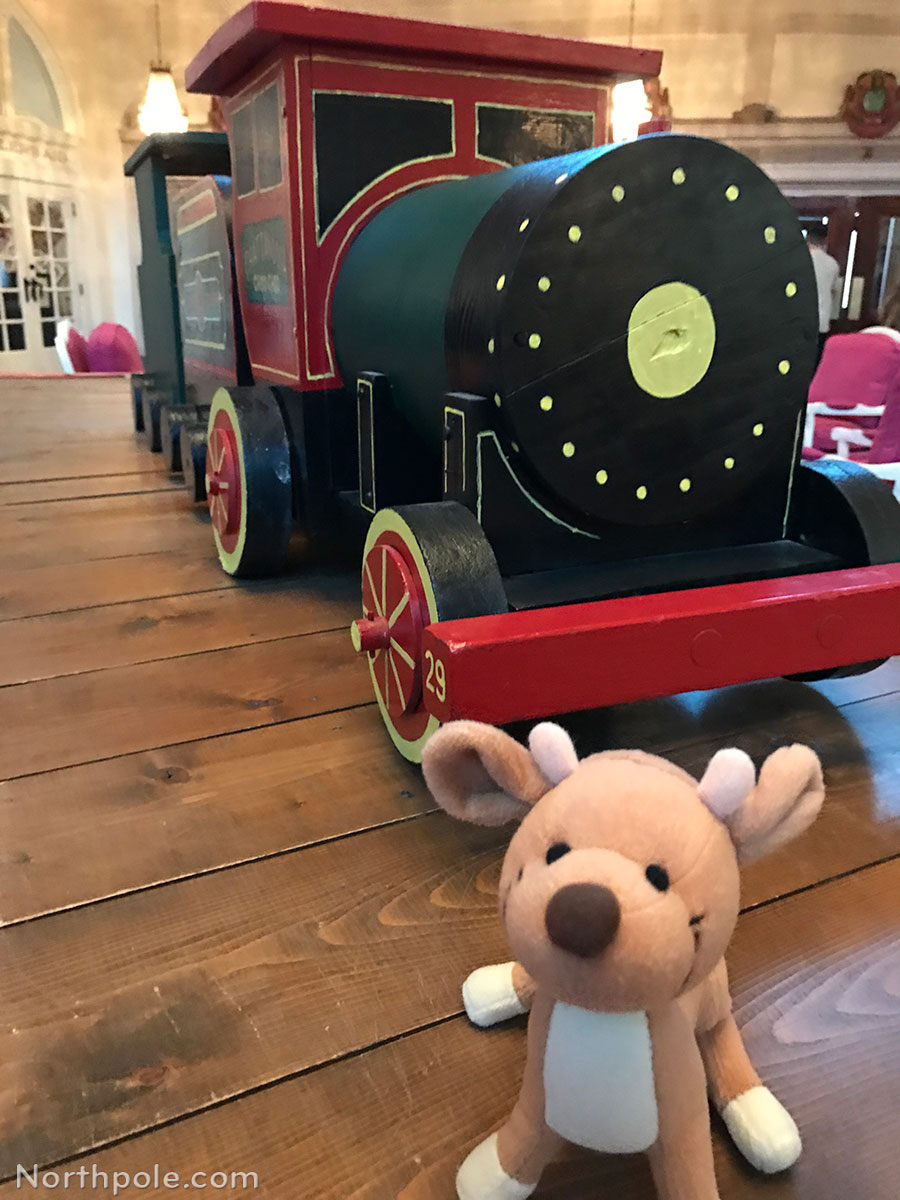 Raymond liked that this train was his size!
When we were done walking around the atrium, we headed outside to where the train is located. The train cars are the hotel rooms, so we had to walk a little bit to find our car.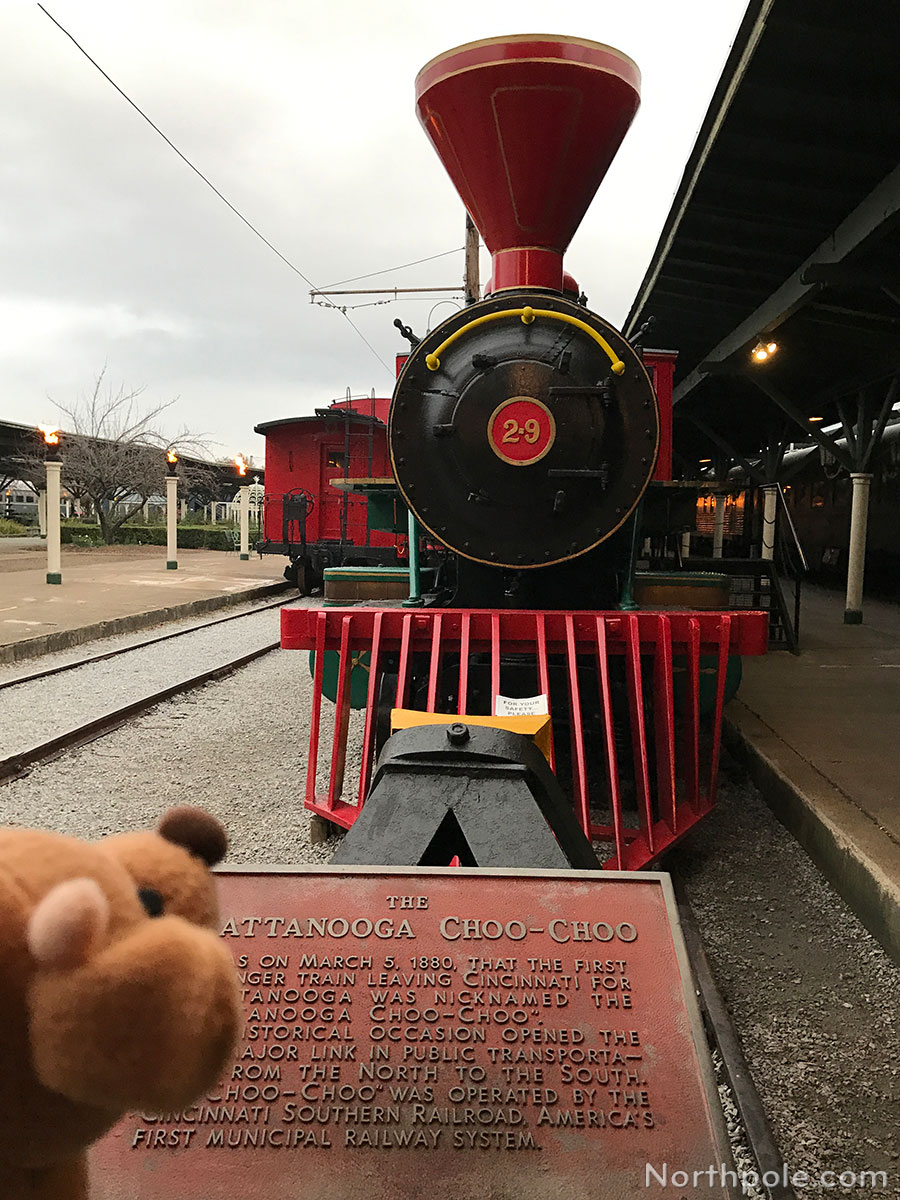 Standing in front of the Choo Choo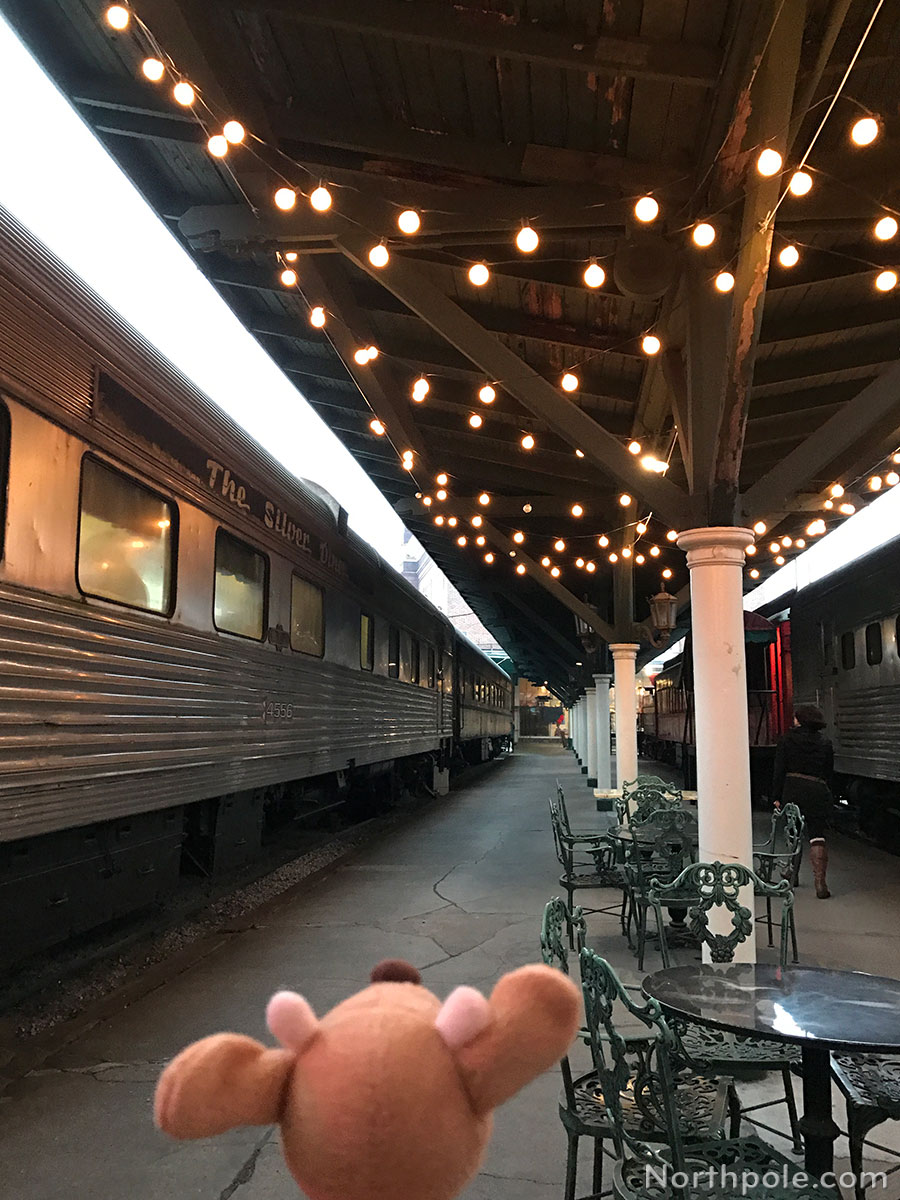 Walking between rows of train cars
As we walked down the corridor, we noticed that some train cars were actually shops! We passed by a diner and stopped in a quaint gift shop where we looked around for a bit. We admired all the Tennessee and Chattanooga themed gifts we saw there.
After some shut-eye and a yummy breakfast the next day, we headed out to explore some more. Since we knew that Chattanooga is the home of Moon Pies, we ventured out to find the famous cookies.
As we wandered through the city, we stopped in various shops, including a cupcake bakery, a glass blowing studio, and a peculiar store with a very unusual assortment of old books, yarn, and spinning wheels. When we stepped out of the bookstore, we spied our destination across the street—the Moon Pie General Store.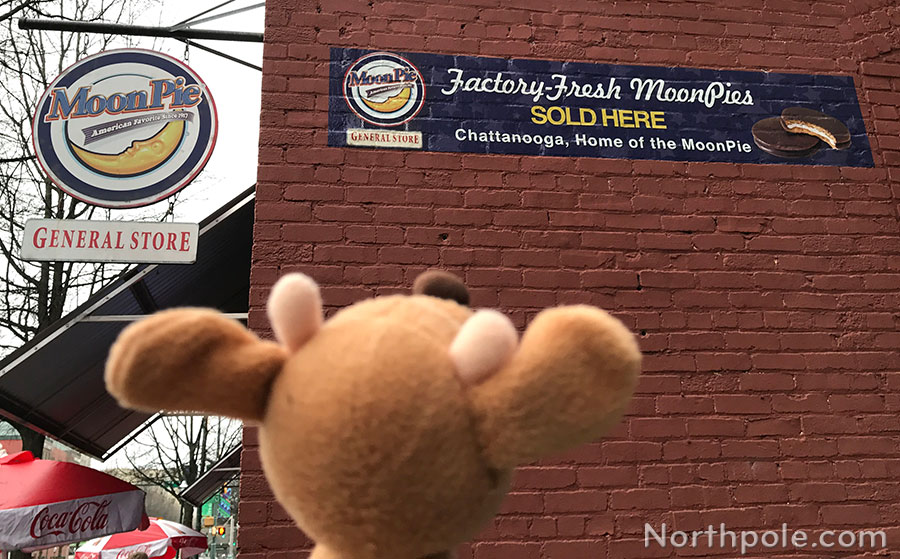 Time for some Moon Pies!
As we went into the Moon Pie General Store, our senses were overwhelmed with the scent of sugar and candy and every sweet thing. At last we saw our hearts' desire—Moon Pies, large and small, in lots of different flavors! Raymond and I had no idea these cookies were available in flavors such as banana, strawberry, and coconut. We filled our bag with a few of each flavor. As soon as we left, we eagerly reached into the bag and ate a couple pies. (We were so busy tasting our new treats that we forgot to take a picture.)
Before we knew it, the time had come for us to head home. We wished that we had had time to visit some of Chattanooga's other local attractions, such as Ruby Falls and Lookout Mountain, so we hope we can go back again soon.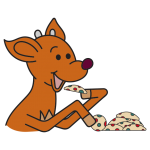 P.S. Do you love Raymond as much as we do? Then download the Raymond the Reindeer Stickers for iMessage today!