Catch a Hot Deal at Your Local Ice Rink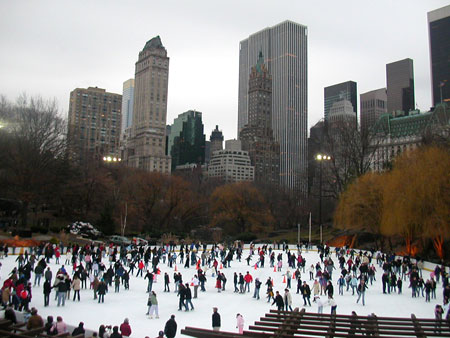 Ice skating is a fun winter activity that has been enjoyed for many, many years. In fact, ice skating has been traced back to Finland more than 3,000 years ago! People of all ages continue to love ice skating during the holiday season.
Perhaps it's the brisk air rushing across your face or maybe the sensation of effortlessly gliding across the ice that makes ice skating a delightful experience. Whatever inspires you to throw on a pair of skates and hit the ice, you'll enjoy it even more when you can save money.
That's why we are happy to share some great deals on Groupon ice skating discounts in your area. With most of these deals, you will save around 50%! You can purchase an ice skating package for yourself or for a loved one—it's perfect for a romantic date night or a fun family outing. Remember that all of these deals are available for a limited time only, so grab them while they are hot!
Atlanta, GA
Chicago, IL
Los Angeles, CA
New York, NY
Portland, OR
If your city isn't listed above, please search for deals in your city on Groupon. We just didn't have space to list every city here. Happy skating!