Christmas Tree Lighting Ceremonies
Looking for a holiday activity to do with your family and friends? Attend a Christmas tree lighting! Many cities host an annual tree lighting ceremony that is accompanied by several other festive attractions. Check out one (or more) of these events and treat your family to some holiday fun. (Psst… You might even spot Santa while you're there!)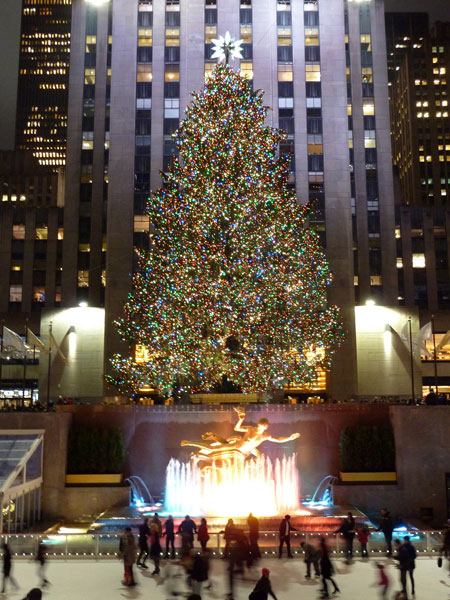 Watch the Rockefeller Center Christmas Tree light up the streets of New York City tomorrow, December 3rd. If you are unable to be there in person, you can watch this momentous occasion on television on NBC.
Fun Facts: The tree is a Norway spruce, stands 85 feet tall, is 90 years old, and weighs 13 tons.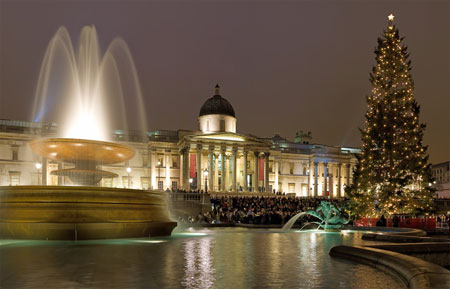 The tree will be lit at 6pm on Thursday, December 4th. If you can't make it to the lighting ceremony, perhaps you can attend the blessing of the crib on December 7th at 5:30pm or enjoy the sound of carolers from December 8th through the 23rd.
Fun Fact: Since 1947, the Trafalgar Square tree has been donated by the city of Oslo, Norway as gesture of gratitude for Britain's help in World War II.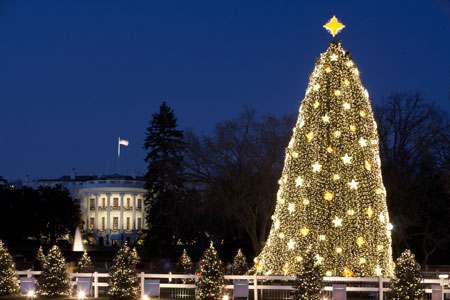 Official White House Photo by Chuck Kennedy
Watch the National Christmas tree lighting on December 4th. The ceremony will include performances and appearances by Tom Hanks, Rita Wilson, Patti LaBelle, and more.
Fun Fact: Every year people from each state and territory create ornaments to donate to the "Pathway of Peace" trees, which are a group of smaller trees near the national tree.
If you're near Tampa, be sure to attend the tree lighting ceremony on Friday, December 5th at 6pm. The event is free to attend, and there will be musical performances, a movie in the park, a Christmas market, and even ice skating!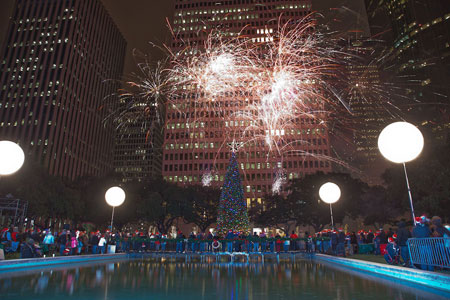 Photo Credit: Donna Carson, houstontx.gov
The folks of Houston, Texas are kicking off the holiday season with fun festivities on Friday, December 5th. There will be music, fireworks, free photos with Santa, and the illumination of the city's Christmas tree.
On December 3rd at 8pm, you can watch the 21st annual lighting of the Christmas tree at The Queen Mary—a floating hotel in Long Beach. There will be plenty of other festive activities for the family, such as ice skating, a magic show, performances by a local choir and accomplished figure skaters, and more!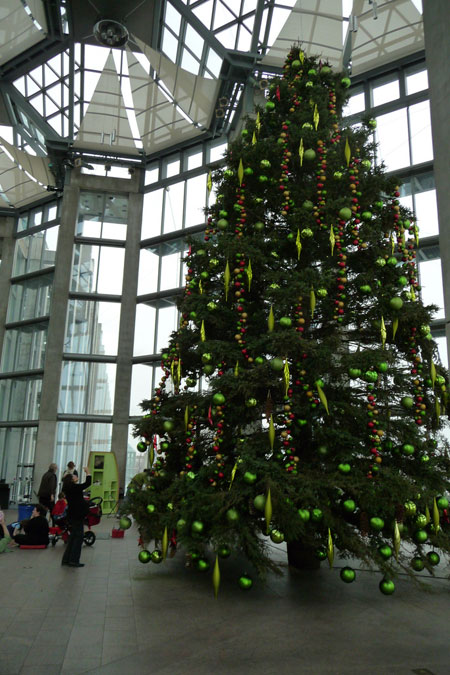 Attend the tree lighting at the National Gallery of Canada on Thursday, December 4th at 7pm. Enjoy free admission to the lighting ceremony, and take the whole family!
Fun Fact: The tree came from Quebec and is 30 years old.