Etsy Item of the Day: Felted Holly Berry Brooch
Add some festive fuzziness to your coat, scarf, or purse with this felted holly berry brooch. This sweet and squishy brooch is dry needle felted by hand using wool in bright red and various greens. If you adore this but aren't one for wearing brooches, you could always attach it to one of SNEAL Made's gorgeous felted wool bowls. After the winter, simply remove the pin [or swap it out with a different one!] and keep the bowl out year round.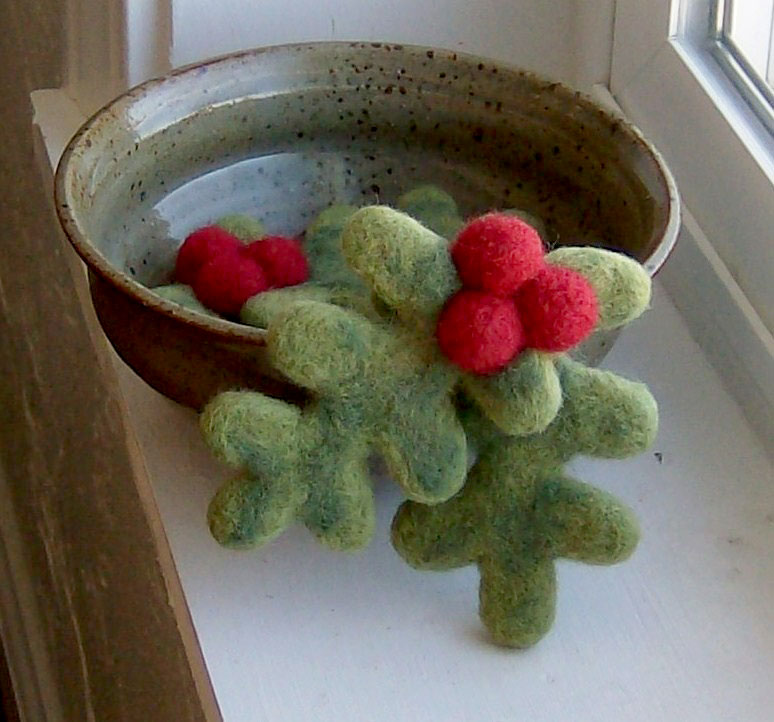 This post contains affiliate links. Please see our full disclosure here.