Etsy Item of the Day: Tacos for Santa Card
This card cracked me up! As a taco lover myself, I think it seems totally reasonable to leave tacos out for Santa. Featuring a hand drawn illustration, send this silly card to someone special [since tacos are special]. If you need more taco goodness, check out this set of four different holiday cards.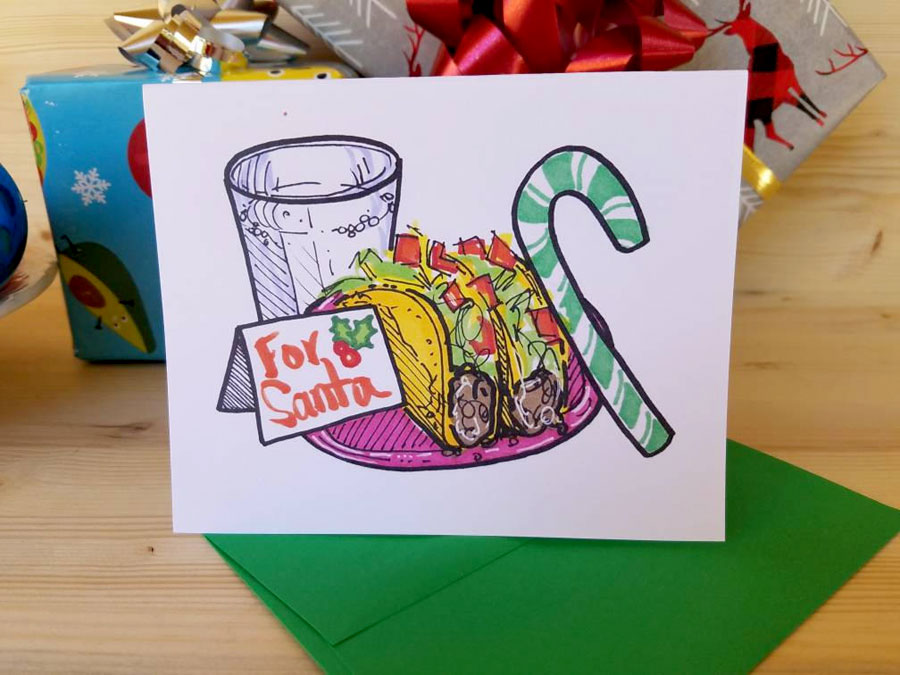 This post contains affiliate links. Please see our full disclosure here.