Raymond Around the World: Lord's Cricket Ground
If you've been following the Elf Blog these past few years, you'll know that Raymond really loves sports of all kinds. A couple of years ago Raymond had a great time at a baseball game, and the year before that he went to London during the Olympics.
This summer Raymond and I decided to check out a sport that neither of us knew much about—cricket! Since this was our first cricket match, we decided to go to the Home of Cricket, Lord's Cricket Ground in London, England. There we saw Middlesex play Hampshire, and while both Raymond and I still don't totally understand cricket [there are A LOT of rules!], we had a fantastic evening together.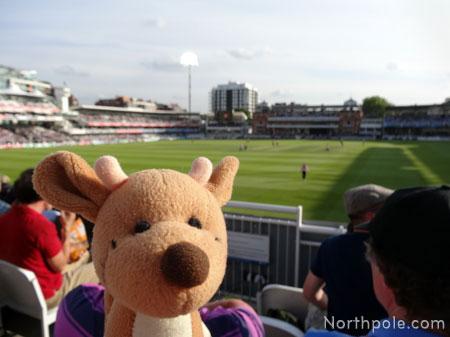 Super excited to be learning about a new sport.
And not only did we have fun watching the match, Raymond and I also enjoyed the history at Lord's, which was established at its current location in 1814. There is an interesting mix of new and old at Lord's, such as the futuristic Media Centre from 1999 and the bas-relief from 1934. Raymond was particularly fond of the sculpture, as it features all kinds of sportspeople, including cricketers, footballers, golfers, and more.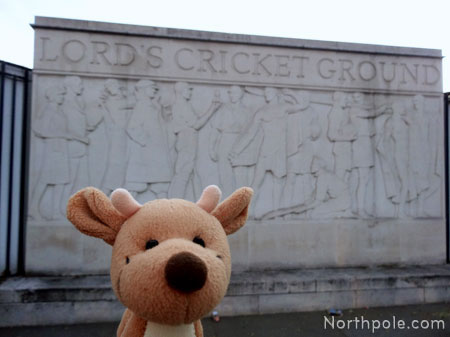 Behind Raymond is the bas-relief that includes the inscription PLAY UP PLAY UP AND PLAY THE GAME.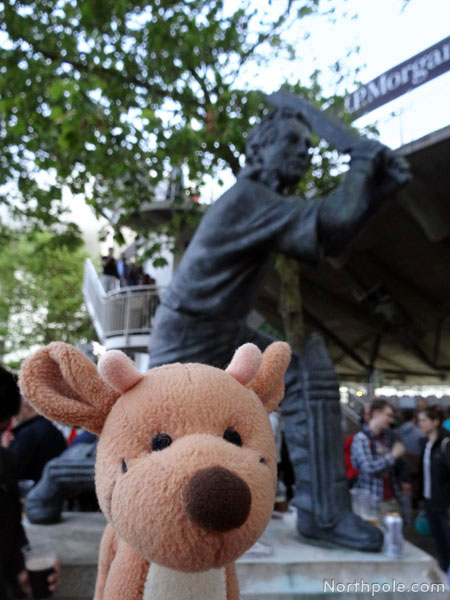 In front of the bronze Batsman sculpture, depicting an anonymous batsman.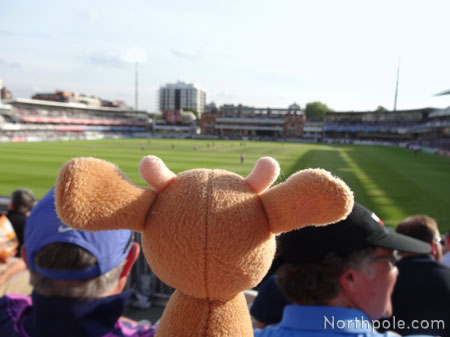 Paying close attention, trying to understand wickets, bowlers, and overs.
Where else do you think Raymond went this year? Stay tuned to find out! 😀