Be a Good Cookie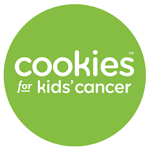 In 2007 Gretchen and Larry Witt's 2-year-old son Liam was diagnosed with cancer, and they were rather surprised to find out that only a very small percentage of money spent on cancer research goes towards researching better treatments for pediatric cancer. The Witts decided they needed to do something about this, so Gretchen—along with 250 volunteers—baked and sold 96,000 cookies. This massive bake sale raised more than $400,000 for childhood cancer research! With the success of their first bake sale, the Witts decided to establish Cookies for Kids' Cancer, an organization that raises funds for research for developing improved treatments for pediatric cancer.
Since its inception, Cookies for Kids' Cancer has funded dozens of pediatric cancer research grants, which have lead to a number of promising new treatments and clinical trials. The decision on where the funds go is overseen by a Medical Advisory Board, which is made up of leading pediatric oncologists from top hospitals, such as Memorial Sloan Kettering Cancer Center and St. Jude Children's Research Hospital.
If you would like to get involved with this admirable organization, there are several ways to do so.
Host a Bake Sale or Cookie Swap
In the spirit of how this charity was started, you could host a bake sale or cookie swap to raise money. Cookies for Kids' Cancer wants to make it easy for you to host your event, so if you register your bake sale with them, they will provide support and tips to make the entire process simple.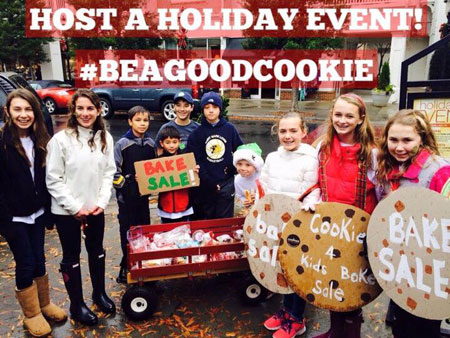 Send Cookies to a Loved One
The cookies offered by Cookies for Kids' Cancer contain all-natural ingredients and are shipped on the same day that they are baked. On top of that, 100% of the profits from the cookies go directly to pediatric cancer reseach, and each box includes a note explaining the significance of your gift. With a variety of flavours, such as Liam's Lemon Sugar, Chocolate Almond Coconut Crunch, and Ginger Spice, these cookies will fill the tummies and the hearts of the recipients. Order a box for someone on your gift list or for your own family to enjoy this holiday season.
Attend Family Fun Day in NYC
If you live in the NYC area, you could attend Family Fun Day on Saturday, 5 December. Hosted by Milk Bar's Christina Tosi, this event includes a meet, greet, and eat where you will get to sample and receive cookies from some of the USA's top pastry chefs and award-winning bakers. Family Fun Day also features cupcake & cookie decorating, a photo booth, live music & a DJ, face painters, kid [and adult!] beverages, gift bags, and much more. Buy tickets for the event here.
Family Fun Day
Metropolitan Pavilion
123 West 18th Street, 2nd Floor (Between 6th & 7th Avenues)
New York City, NY
Saturday, 5 December
2–5pm

Simply Donate
You can also Be A Good Cookie by making a tax-deductible donation to Cookies for Kids' Cancer.