Earlier today, I shared a few ways to have fun as a family the old-fashioned way­—without electronics. Since I'm pretty passionate about families spending time together without craning their necks over screens, I was delighted to find this printable game of Christmas charades. For a mere two dollars, you can download and print this game from your home computer. The digital file comes with 32 different prompts as well as 8 blank cards so you can create your own prompts.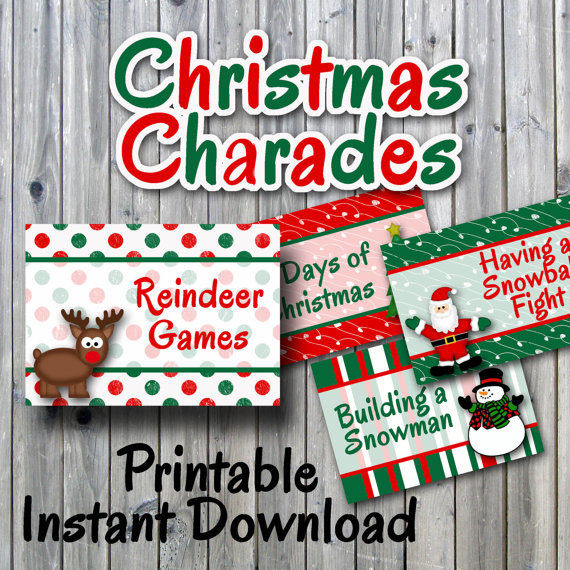 What charade prompts would you write on the blank cards? Let me know in the comments below!
This post contains affiliate links. Please see our full disclosure here.

Posted by Mary on
Category: Etsy Item of the Day