Etsy Item of the Day: Christmas at the Burrow Candle
Over the past few months, I have been reading the Harry Potter series again, so my eyes lit up when I came across this Christmas at the Burrow candle. As it's the most welcoming and coziest home in the wizarding world, spending the holidays at the Burrow would be absolutely lovely. With the fragrance of sugar cookies, cinnamon, and vanilla, this hand poured soy candle surely captures the scents of Christmas with the Weasleys. Available as a 2 oz, 4 oz, or 8 oz candle or as a pack of half-ounce tarts.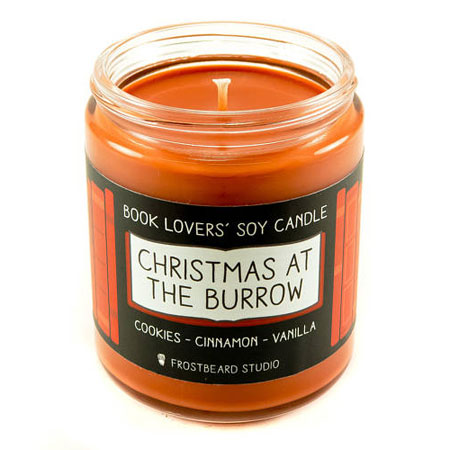 Psst… Looking for more gifts for the Potterhead on your list? Check out the Gift Shop.
This post contains affiliate links. Please see our full disclosure here.