Etsy Item of the Day: Tiny Mismatched Holiday Earrings
For ladies who want to add only a touch of Christmas cheer to their outfit, these wee mismatched holiday earrings are just the answer. Minimalist and adorable, this pair features a snowflake and a reindeer, and it could easily become your daily pair of earrings during the holiday season. Available in rose gold plated, gold plated, and silver plated.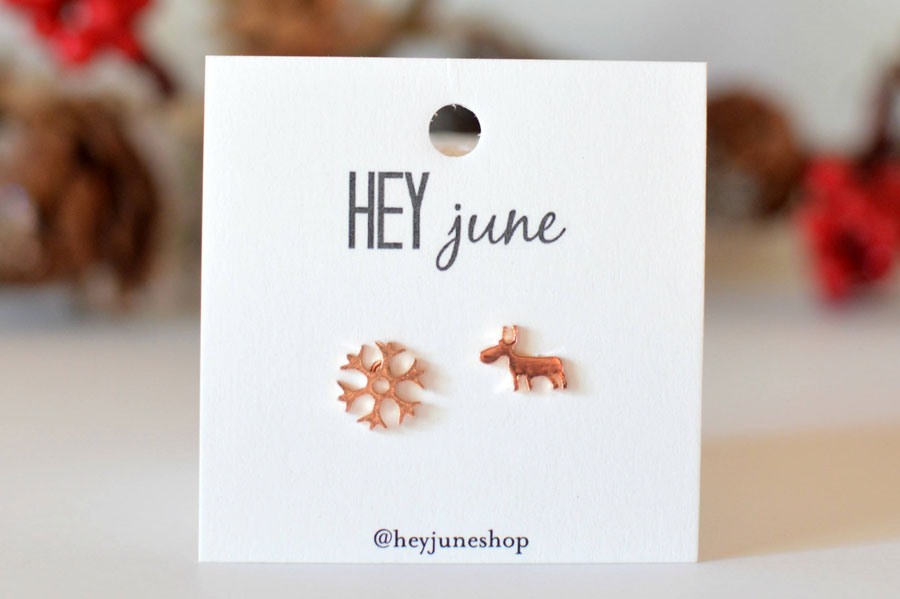 This post contains affiliate links. Please see our full disclosure here.