Raymond Goes to California's Coast!
Greetings, folks! Our Christmas countdown continues, and to celebrate today—March 25th—I'm sending you a hearty salutation, saying "Happy 9 months until Christmas!"
As you probably know by now, Raymond loves to travel. So when he heard that I was traveling to California, he eagerly offered to accompany me on the trip. While we were there, we took a stroll along the coast in Ventura, CA. We enjoyed the salty scent of the Pacific Ocean and the peaceful surging and ebbing of the waves on the beach.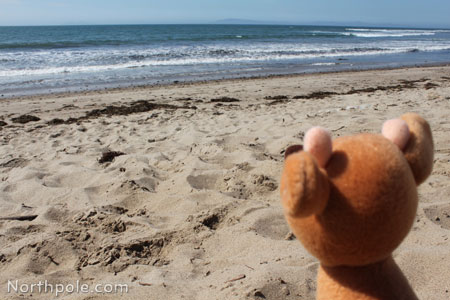 After gazing at the beautiful scenery, Raymond trotted off to play in the sand. He dug a hole in the sand with his shovel and guess what happened next?
He covered himself with a mound of sand… with a little bit of help from me 😉
Then Raymond spotted some seagulls.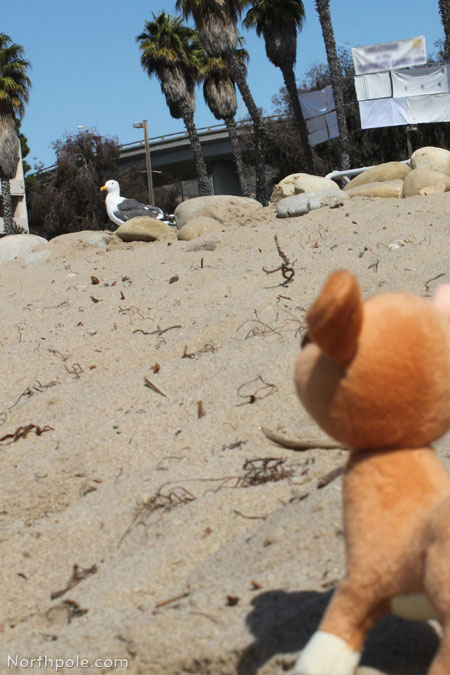 He was tempted to chase after them, but just as he realized that wouldn't be a kind thing to do, the seagulls flew away.
What else do you think Raymond is up to?