10 Months and Counting
Greetings! It's February 25th… just 10 months until Christmas is here! I bet you all are bustling about—thinking about school, work, and family. I've been busy drawing, sewing, and crafting—making all sorts of fun things. (There will be more about that later. 😉 ) As I walked into the workroom the other day, look what I stumbled upon…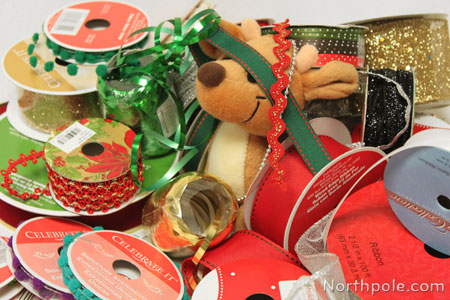 Yup! You guessed it. Raymond.
He eagerly came to the workroom to help me pick out some ribbon for my most recent project, but he got all tangled!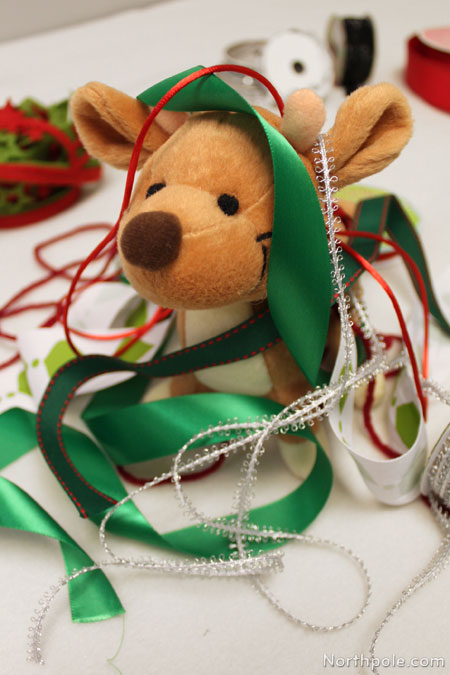 I could go on and on about all the wonderful things happening at the North Pole, but I'd like to hear from you.
What have you been up to this month?