Raymond's Sporty Dream
Happy April 25th! We're counting down the months until Christmas, and today marks just 8 months to go. It's springtime, so you know what that means… it's baseball season! Wait a second—there's baseball at the Northpole? Well, kind of… Santa, the elves, the reindeer, and especially Raymond love to watch baseball on the TV.
Not only does Raymond love baseball, but he also loves many other sports. Remember when Raymond went to London, England during the 2012 Summer Olympics?
Raymond has been very excited about baseball for several weeks. He watches it whenever he can, talks about it quite a bit, and pretends to play baseball with snowballs.
One afternoon when Raymond was taking his mid-day nap, he fell into a deep sleep and dreamt about baseball.
In his dream, he went to a baseball park.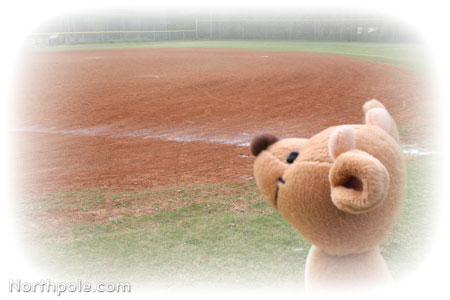 He stood on home plate, pretending to slide into home, scoring the win!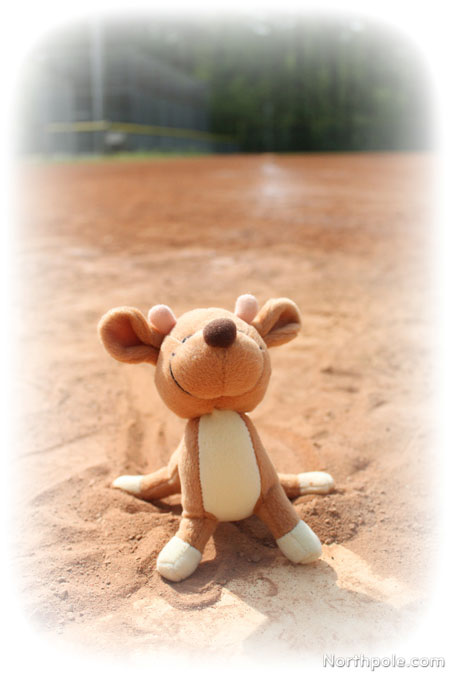 Then he trotted around the pitcher's mound.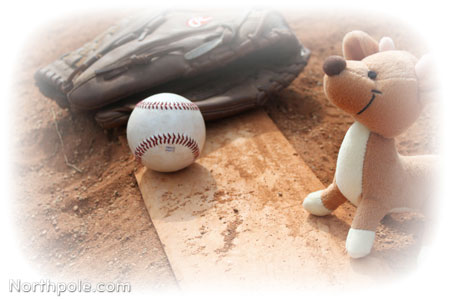 He even dreamt he got a signed baseball by his favorite player.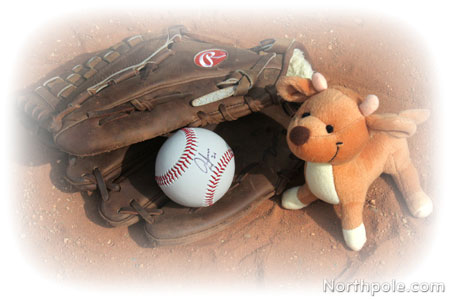 He wanted to try on the fielder's glove, but it didn't fit him. Silly Raymond! That's not how you wear a baseball glove!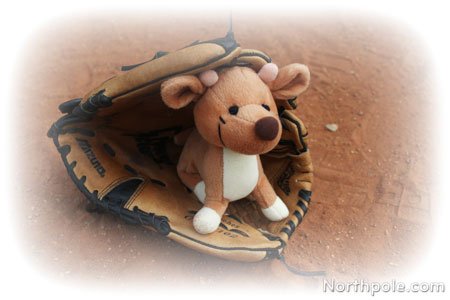 When he woke up, Raymond excitedly told everyone at Santa's Secret Village about his dream!
Later that night, Raymond found a baseball next to his pillow. Maybe it wasn't a dream after all 😉