Six Seasonal Drinks for a Flavorful Christmas Party
Between now and the end of the year, I'm sure many of you will be going to Christmas parties with friends and family—or perhaps hosting a holiday gathering yourself. A couple of days ago, I gave you some tips on how to put together a fabulous cheese board for your fête, and today I bring to you six seasonal drinks for a flavorful Christmas party. What's your preferred holiday beverage? Let us know in the comments!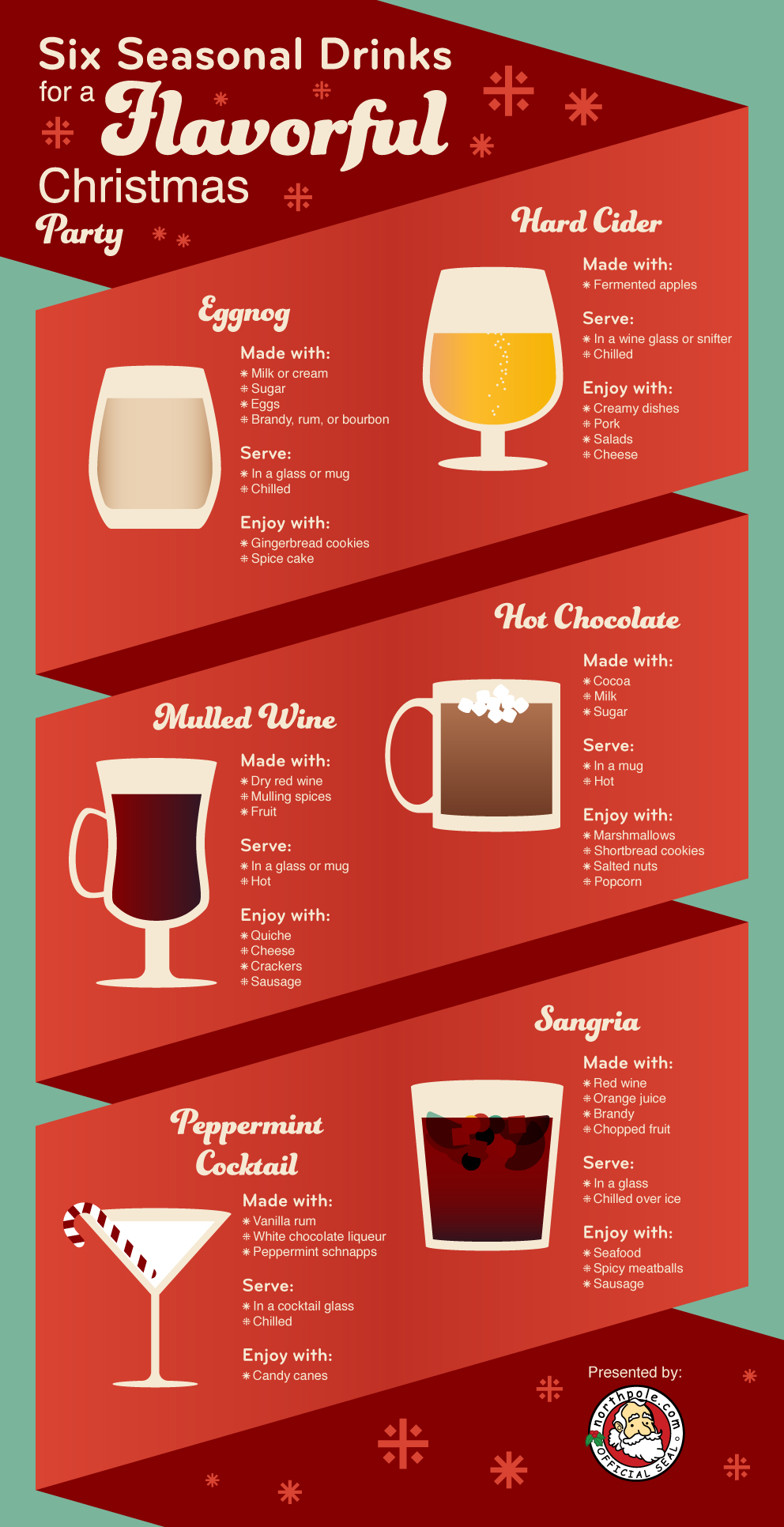 Click on the image for a closer look!
If you want to share this infographic on your own website or blog, simply copy and paste this code:
Or share on social media using the buttons below!