Ugly Sweater Run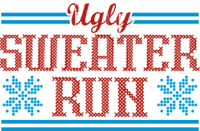 If you're looking for a ridiculously fun Christmas activity for the family, why not support a charity at the same time? The Ugly Sweater Run is being held in 18 cities across the nation, and it raises funds and awareness for Save the Children. This year, Save the Children is asking people to make the world better with a sweater. What better way to do that than to don your ugliest, merriest, or wooliest Christmas sweater in a 5K?
On race day, participants will enjoy an array of festivities along the 5K route: a giant inflatable Santa, refreshment stations where you can gulp down hot cocoa (you gotta keep your stamina up, right?), snow machines, and tons of other folks walking alongside you. Perhaps you'll make a new friend and boldly belt out Christmas songs together! 😉 Oh, and how could I not mention that awesome knit hat? It's included in your registration, and the only way to get one is by participating in this run.
Who can come to the run?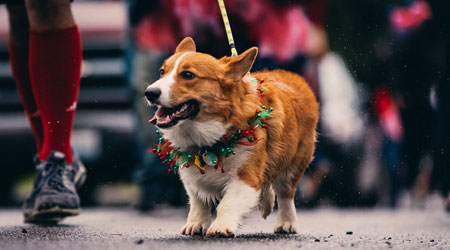 The Ugly Sweater Run welcomes participants of all ages! Kids under 5 years are free to attend, but if they want a hat, you'll need to add it onto your registration. Parents are welcome to bring strollers to push their mini-me's through the race. Decorated strollers are a plus! Even your furry, four-legged children are welcome to attend the race. (Double-check that the venue in your city allows it.)
Do I have to run?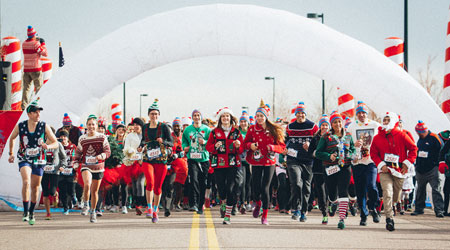 Haha—no! You can walk, jog, run, skip, or jump your way through the course. Just be mindful of everyone's safety. After you get through the course, stick around because they'll give out prizes for the best mustache, best beard, and ugliest sweater.
How can I register?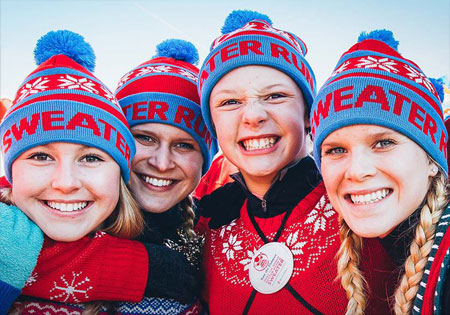 A few runs are being held this weekend, and the rest will happen later this month. (So sorry to the folks in Pittsburgh, Seattle, and the Twin Cities, but your dates have already passed!) Click on your city below to register. You can register in person at the event, but only if the race hasn't sold out, so go ahead and sign up online to reserve your spot in the merriest 5K of the season!
How else can I support Save the Children?
Unable to attend The Ugly Sweater Run? You can still make a difference in children's lives by simply donating to Save the Children online. If you're aching for a festive experience you can celebrate National Ugly Sweater Day on December 18th. Get your coworkers to wear their ugly Christmas sweaters to the office that day and encourage folks to make a small donation to Save the Children.