Etsy Item of the Day: "Let's Brave the Nargles" Card
If you and your significant other are both Potterheads, send them this greeting card this Christmas. It will help confirm your love, as—despite Luna Lovegood's warnings that mistletoe is full of nargles—you are willing to brave them to smooch your sweetie. The card is A7 [5" x 7"] and comes with a red envelope.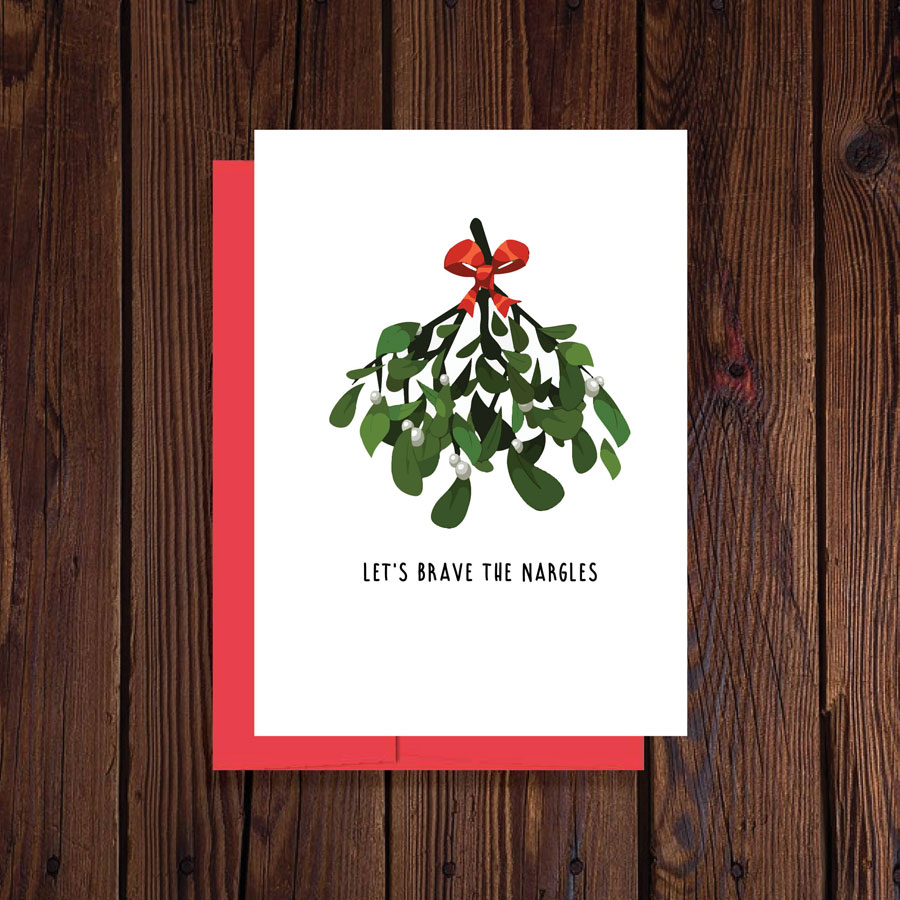 This post contains affiliate links. Please see our full disclosure here.