Etsy Item of the Day: Solar Eclipse Ornament
This morning I told you about my and Raymond's adventure going to see the North American solar eclipse in August. If you too saw this otherworldly event, commemorate the occasion with this eclipse Christmas ornament. Made of pewter and shaped like the corona, this ornament includes the date of the eclipse and a wee charm of the USA that has the path of totality marked on it. See here for additional ornaments that feature state charms for all of the states in the eclipse's path.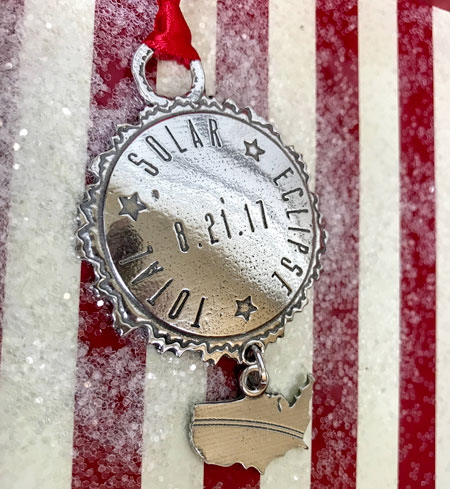 This post contains affiliate links. Please see our full disclosure here.