Etsy Item of the Day: Swedish Christmas Postage Stamp Necklace
Stamps are so fascinating; they are tiny pieces of art that reflect bits of a country's culture, as well as the period of time in which they were designed. If you too are a philatelist [person who appreciates and collects stamps], then feast your eyes on this lovely necklace. Made from a 1993 Swedish postage stamp, this festive necklace features a julbock along with the words "God Jul" [Merry Christmas]. It's a unique and subtle way to add a bit of holiday cheer to your outfit. Also check out necklaces made with a surfing Santa stamp from Australia and a partridge in a pear tree stamp from the USA.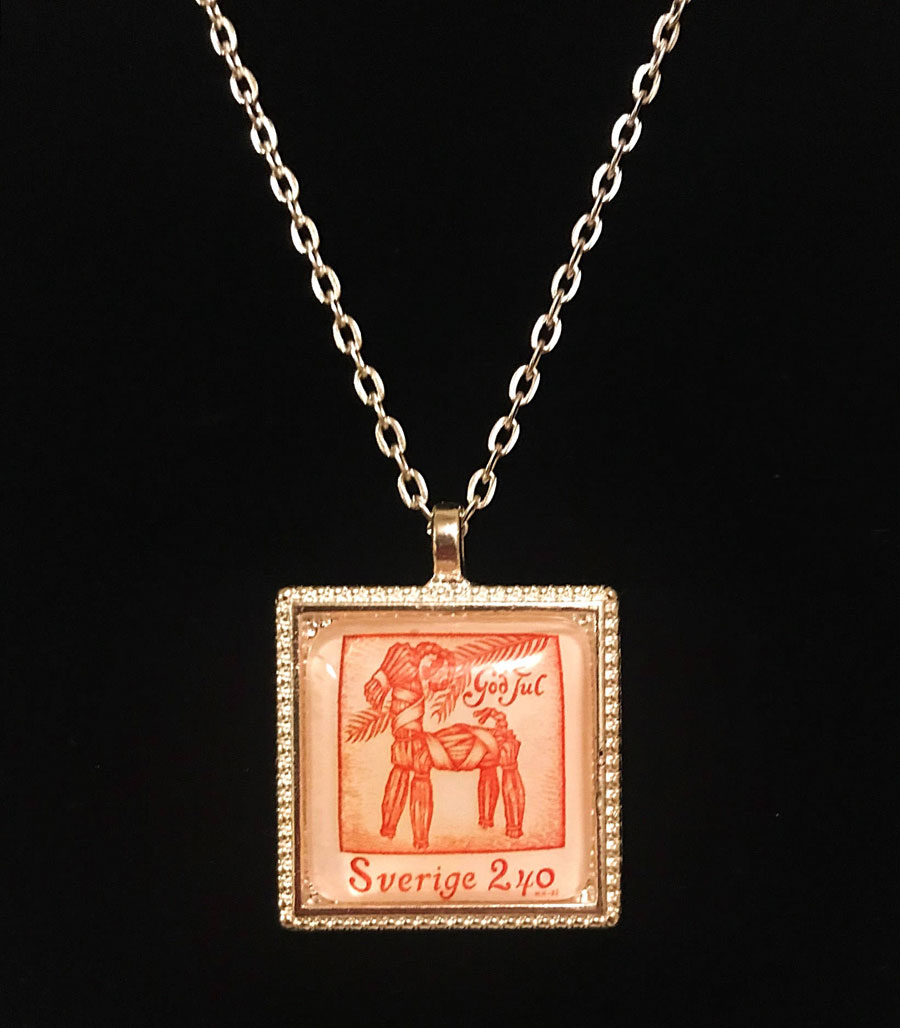 This post contains affiliate links. Please see our full disclosure here.