Raymond Around the World: Opryland Resort
Over the past few years, Raymond and I have travelled the globe some. Together we've visited Chicago, Bronner's Christmas Wonderland, Brussels, NYC, Japan, among other places. Raymond is a great travel companion, and we always have a blast together—taking in the sights and sampling local vegetarian food.
Last weekend Raymond and I had a little free time, so we decided to pop down to Nashville, Tennessee to check out the elaborate Christmas decorations at the Opryland Resort. It was a certainly a sight to behold, as there are more than 2 million twinkling lights across the entire resort!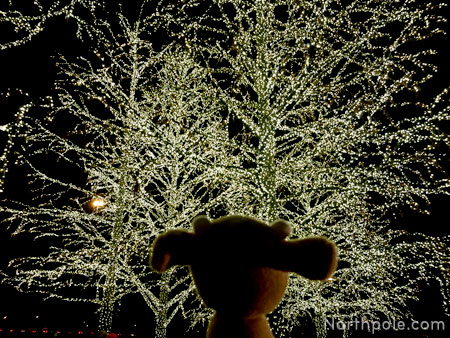 Raymond and I could've stared at these gorgeous trees for hours.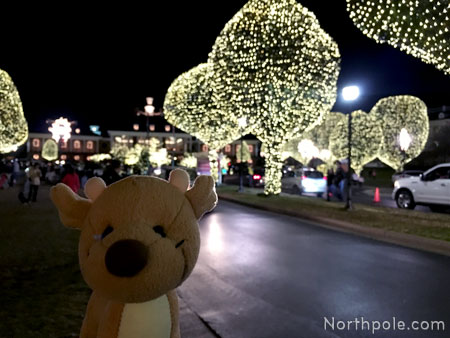 Every single tree was covered in lights.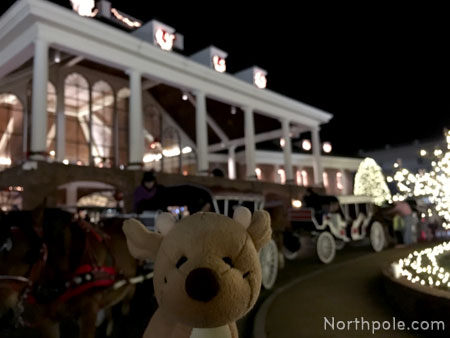 Outside the main entrance to the Opryland Resort where there were carriage rides and a firepit.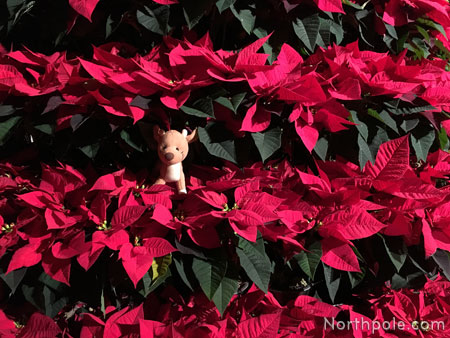 Where's Raymond?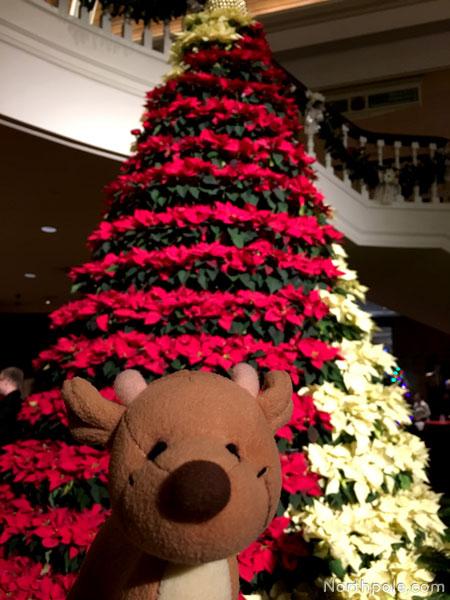 Oh, there he is! By the HUGE poinsettia tree!
The Opryland Resort is one of the largest hotels in the world, and it features several atriums that house impressive Christmas decorations and thousands of plants. There is even a quarter-mile-long indoor river in the Delta Atrium! Walkways and bridges lead you all around the atriums, and seeing such large-scale holiday displays will leave you feeling jolly. Raymond and I certainly enjoyed wandering along the paths—he drinking some hot cocoa and me sipping a hot toddy.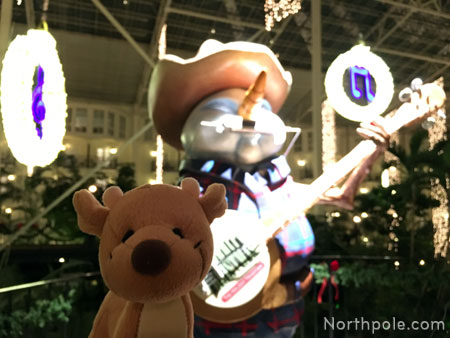 Raymond was particularly amused by the banjo-strummin' snowman.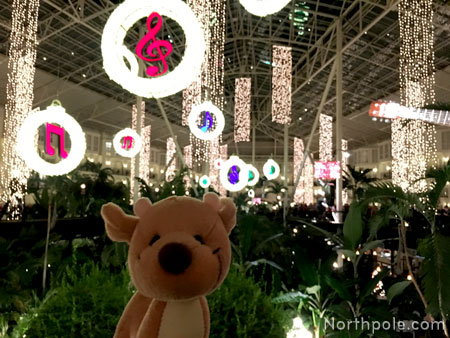 The ceiling was quite literally dripping with lights. Our photos don't do it justice!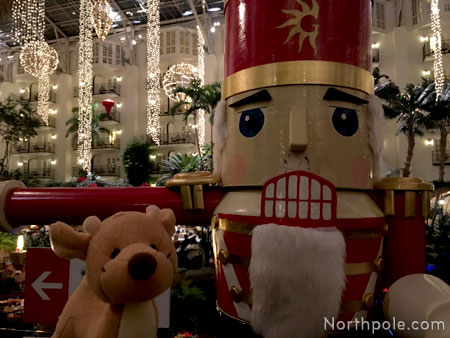 Raymond bonding with a nutcracker.
Aside from the extensive decorations, there are lots of holiday activities going on all season long at the Opryland Resort, such as ice skating, tubing, gingerbread decorating, and more. Maybe sometime Raymond and I will get to go back and experience more of the festivities, but after a couple hours, we had to head back up to the North Pole. [But don't feel sorry for us; you know we have loads of festive fun up here ;)]
If you want to experience A Country Christmas at the Opryland Resort yourself, head to Nashville anytime between now and 1 January.
Gaylord Opryland Resort & Convention Center
2800 Opryland Drive
Nashville, TN
United States
Where else do you think Raymond went this year? Stay tuned to find out! 😀